Badger Creek Retreat – Agricultural Envelope & Other Structures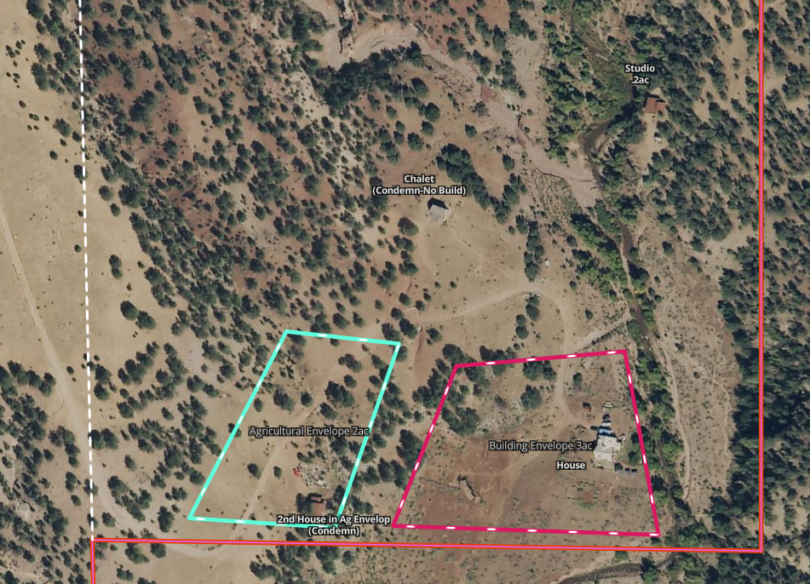 Improvements upon the property are designated within specific Building Envelopes upon the property based on the conservation easement with the main home occupying the largest envelope of 3 acres.
The existing main home can be renovated or enlarged and an additional dwelling could also be constructed within that envelope if desired.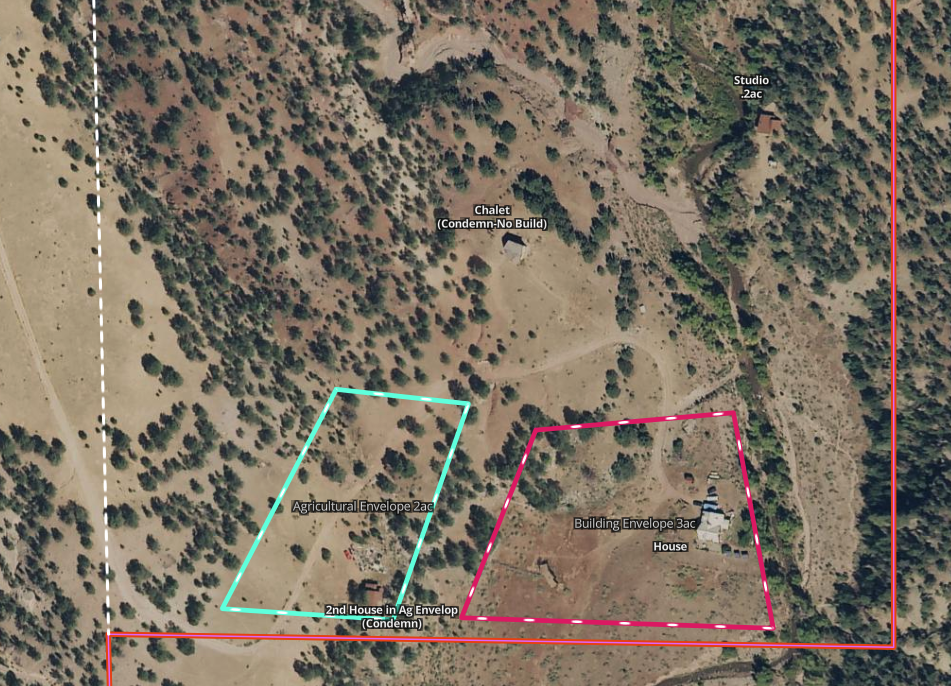 The Agricultural Envelope currently has a retired caretaker cabin that is considered uninhabitable in its current state.  This building may be renovated or replaced with a different structure that could contain an accessory dwelling unit as well.
The "Chalet" has long since been out of beneficial use and may not be used, occupied or replaced per the CE.  Although not required, it may be removed.
Follow the pages below for detailed information on different elements of the property!