Badger Creek Retreat – Main House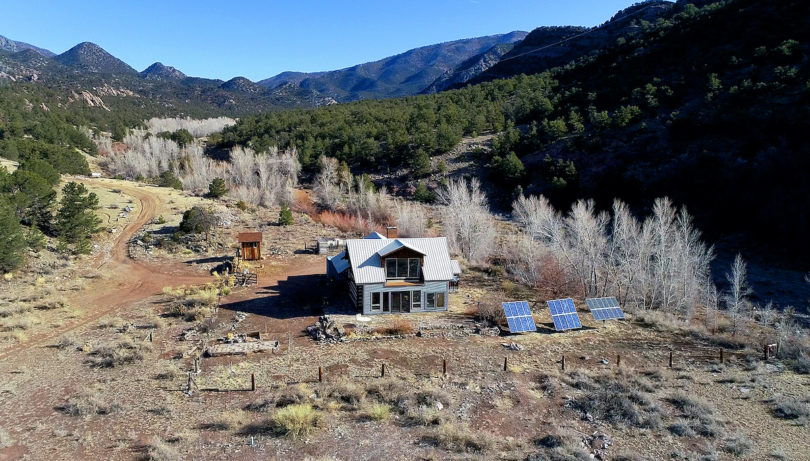 The main 2266 square foot Cabin was originally constructed in 1980 with massive oak hewn timbers brought from Missouri and has since been expanded upon to its current form. It has been positioned to maximize the amazing views towards the mountains while realizing efficient solar gain from the southern exposure in the winter months.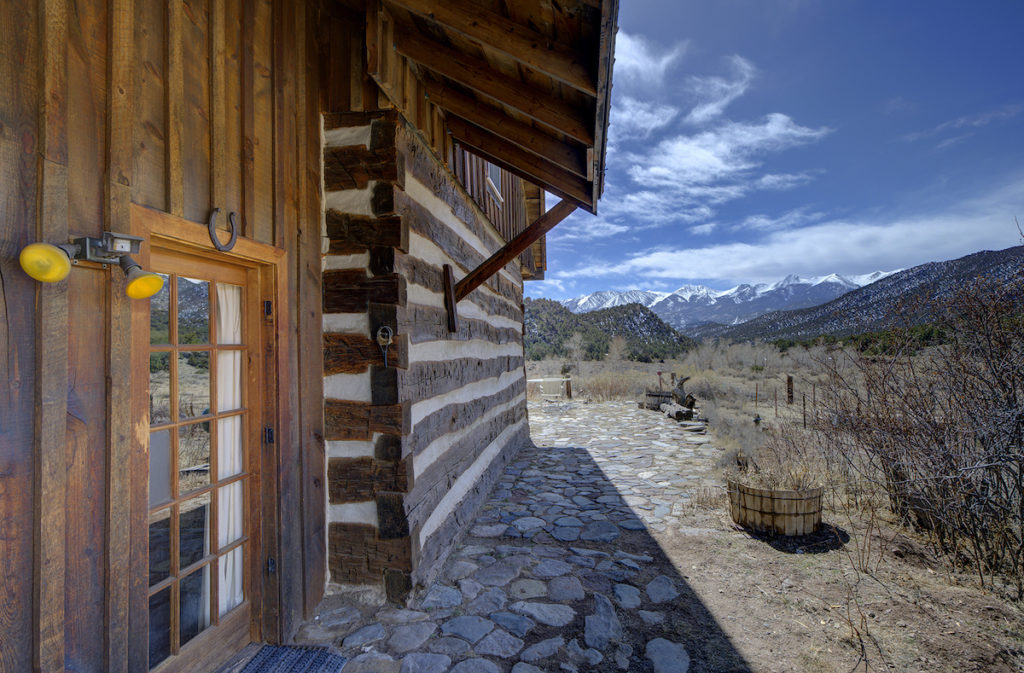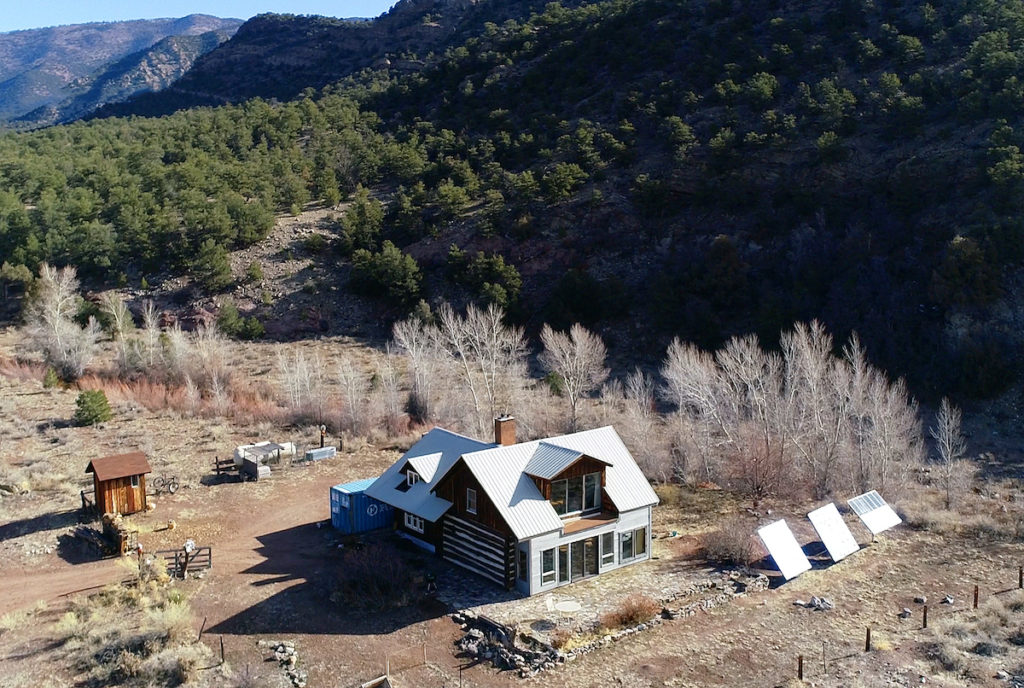 The main living area is a bright and cozy space overlooking the whole valley with a rustic feel of craftsmanship.  The southern solar room has been constructed with thermal walls and floor for passive solar warmth with surface areas that warm in the winter, and cool in the summer.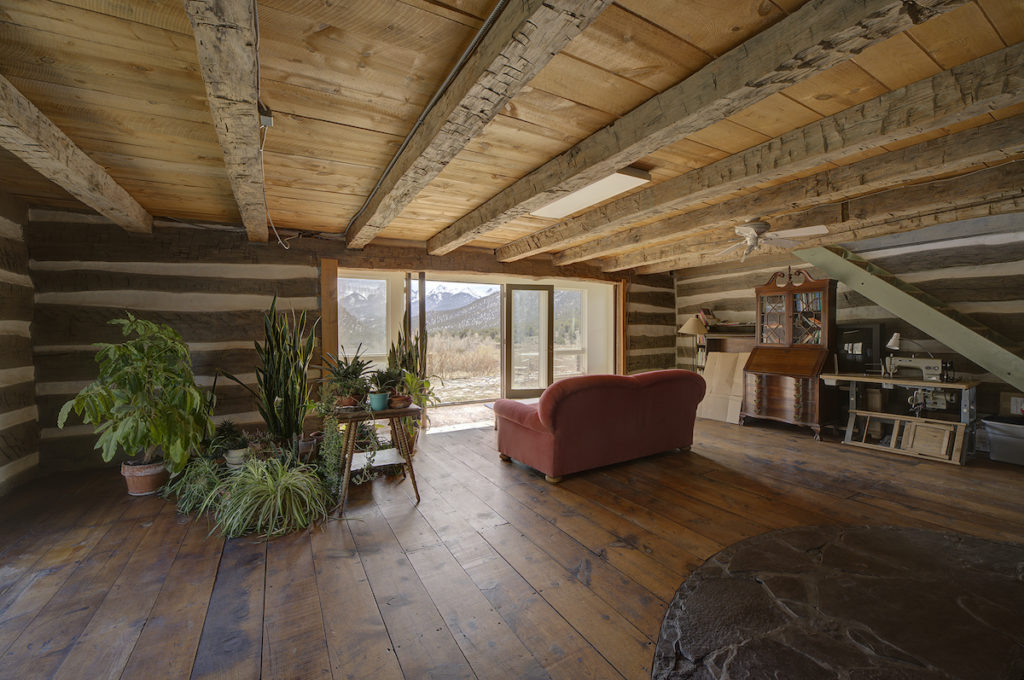 A bright and open dining and living space lies adjacent to the main living area and kitchen alley.  The off-grid, self sustaining cabin is efficiently heated with passive solar and wood stoves augmented by propane unit heaters in the winter and cooled with ample air flow, ventilation and ceiling fans in the summer.
The kitchen is practical and efficient and opens through to the dining/living area.
The primary bedroom above the main living area is a large open space with massive windows viewing over the valley and the Sangre de Cristo's.  It can serve as a single bedroom or has ample room for additional beds or bunks to further increase sleeping capacity.
An additional loft room above the dining/living area has additional space that can serve as additional sleeping quarters or work space.  Currently accessed from a pull-down ladder, it's access could be further improved with an addition of an exterior staircase or even an elevated deck off the back of the cabin.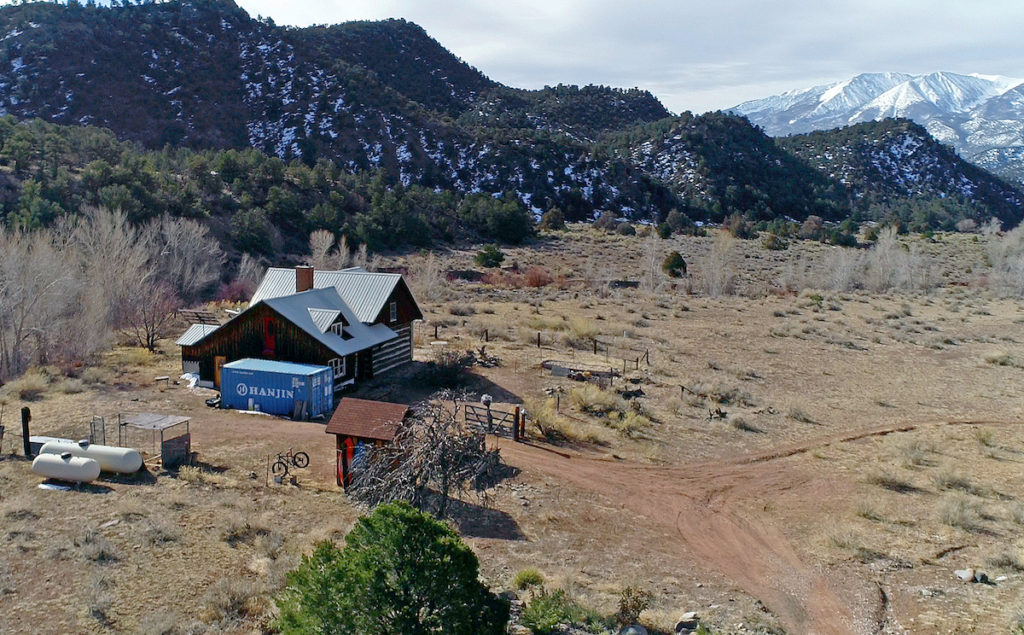 Power to the improvements is provided by 3 solar arrays consisting of 8 panels each and 12 deep cycle battery storage distributed through an inverter system.  The solar equipment is housed in an enclosure on the south side of the building providing southern exposure and temperature control to the equipment and batteries.
Follow the pages below for detailed information on different elements of the property!