Property Details and Maps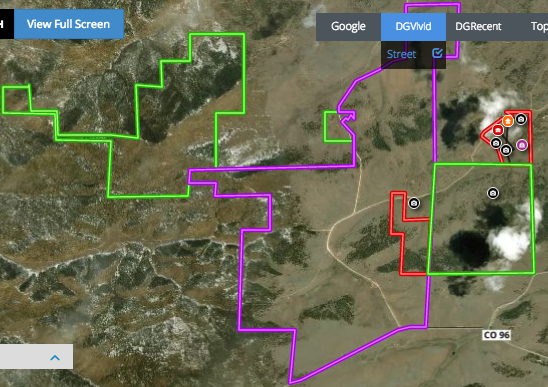 MapRight Interactive-zoom in/out and Hover over elements  or "View Full Screen" for additional information
The deeded 215 acres of the Ranch are divided in to two areas.
The Headquarters 105 ac is an assembly of 3 – 35 acre parcels from the Peterson Ranch Subdivision and hosts two homes, a barn, a couple of outbuildings, a riding arena and paddocks.  Two domestic wells supply ample water to the property for the improvements as well as watering of livestock and some exterior uses.  The property is fenced and cross fenced to control access and grazing areas as well as keep livestock from the homes.
An additional deeded 110 acre parcel is connected to the property by a State Land Trust parcel of 640 acres for which the ranch maintains a grazing lease.  These 110 deeded acres host another building site and opportunity for an additional domestic well, and lie within the Bear Basin Ranch Common Tenancy which affords the owners of the Bear Bones access and participation in an additional 2250 acres of access to trails and mountain country for hiking, riding, and recreation.  A conservation easement over the Bear Basin will protect this amenity and access for the future.  The strategic assembly of this property; of deed lands in conjunction with the private access agreement to Bear Basin and thereby access to another 858 acres of BLM lands adjacent, and the grazing lease to the School Section 640 acres, make this property a unique and valuable asset for the outdoor enthusiast!