Live Water: Camp Rock Ranch – Evergreen Colorado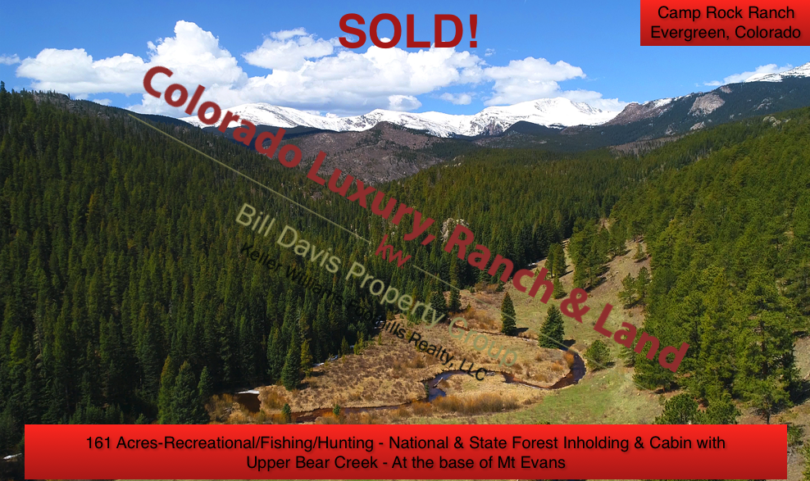 SOLD!!
+- 161 Acre Forest Inholding & Cabin at the base of Mt. Evans with .4 mi of Upper Bear Creek plus access up & down stream.
A little over 10 miles as the crow flies outside of the mountain community of Evergreen up towards the headwaters of Bear Creek sets the Camp Rock Ranch.  With spectacular views of scenic Mt. Evans among a healthy forest of pines, the property is a private recreational retreat within the midst of public lands.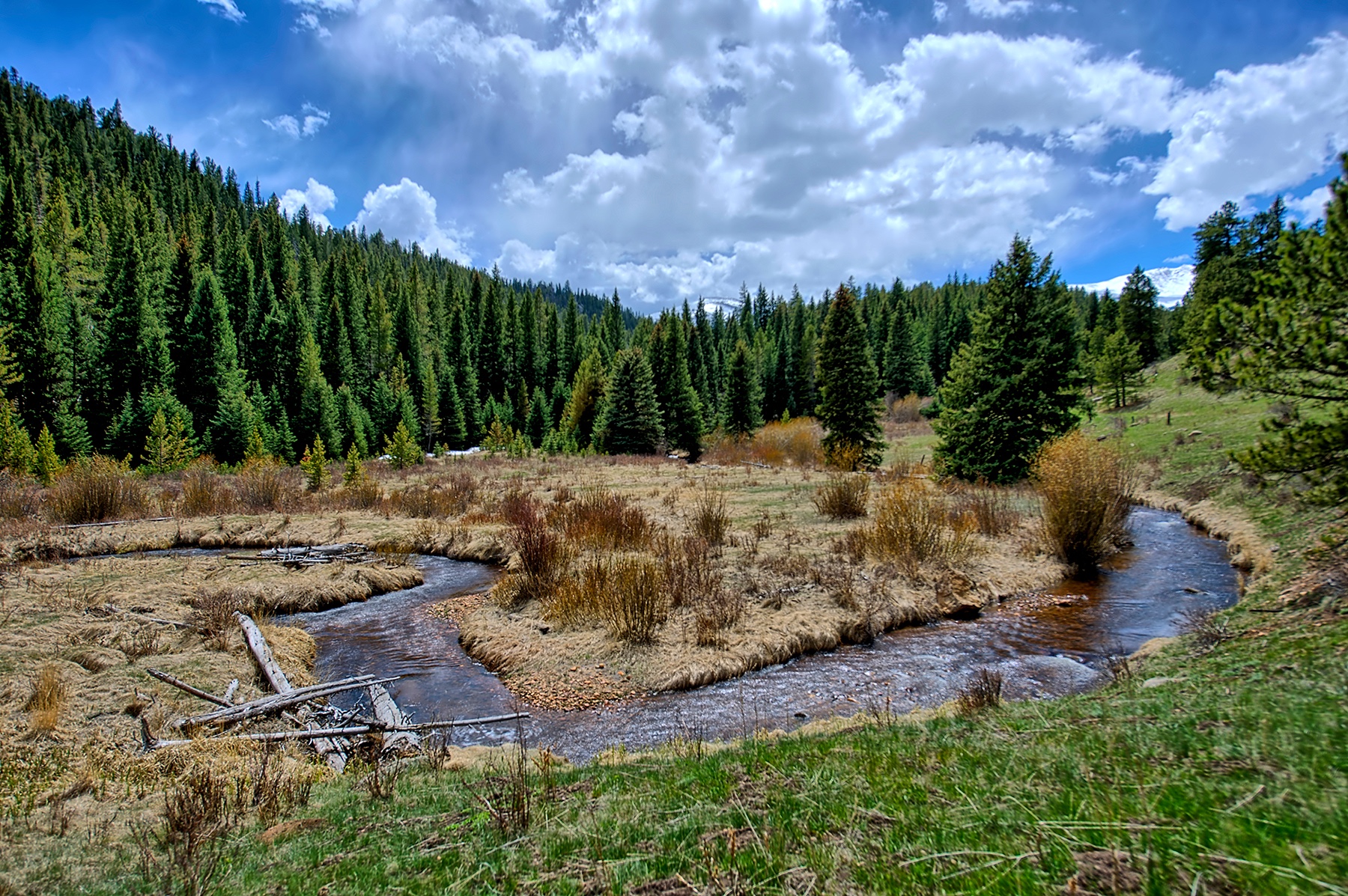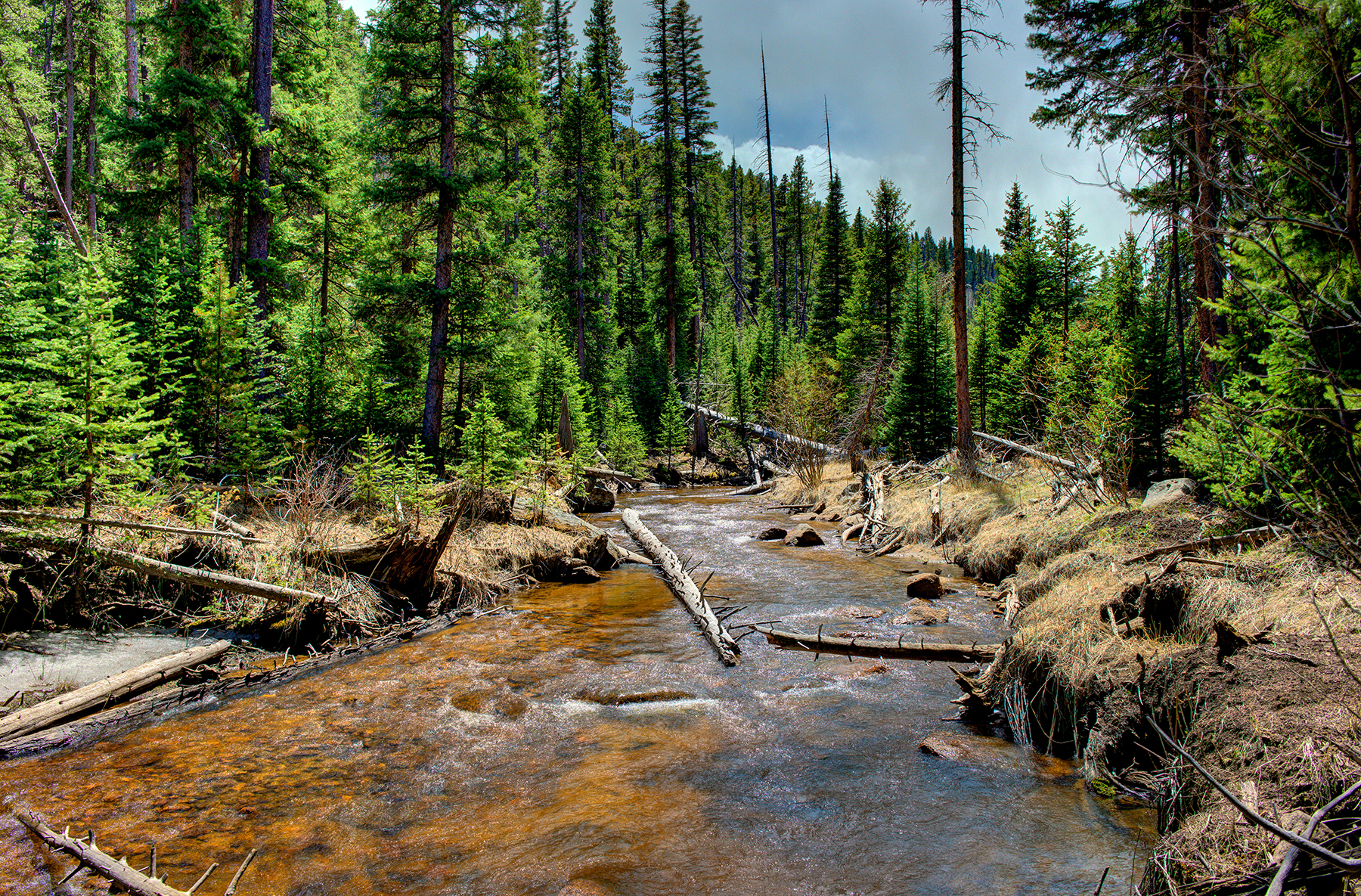 A mixture of open grassy meadow, rolling mountain terrain, and steep rocky gorge the property offers a diverse background supported by a well kept and appointed seasonal cabin with multiple sleeping areas, 2 baths, and full kitchen.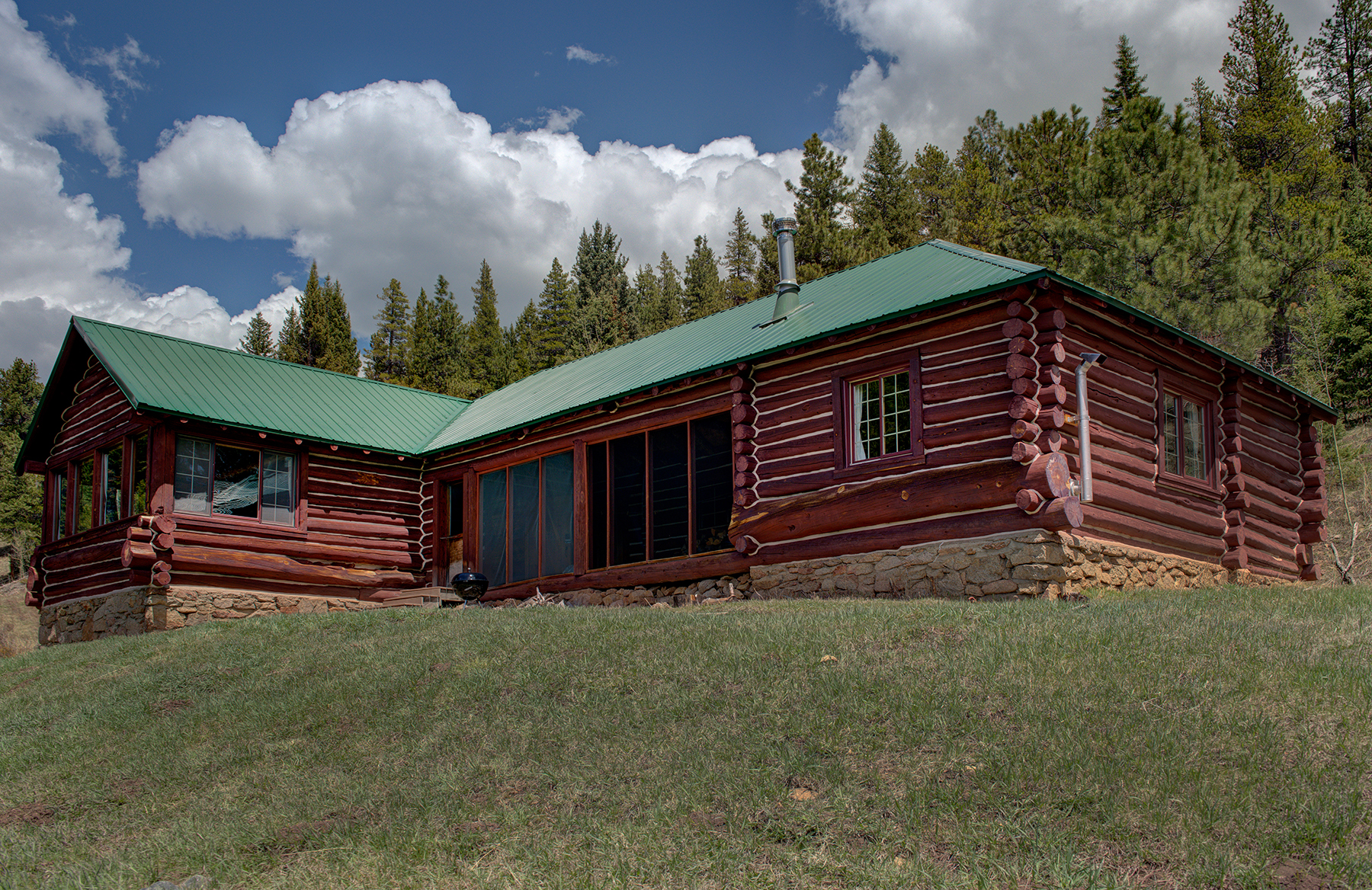 LIST PRICE $2,299,000
Follow the pages below for detailed information on different elements of the property!