Camp Rock – Improvements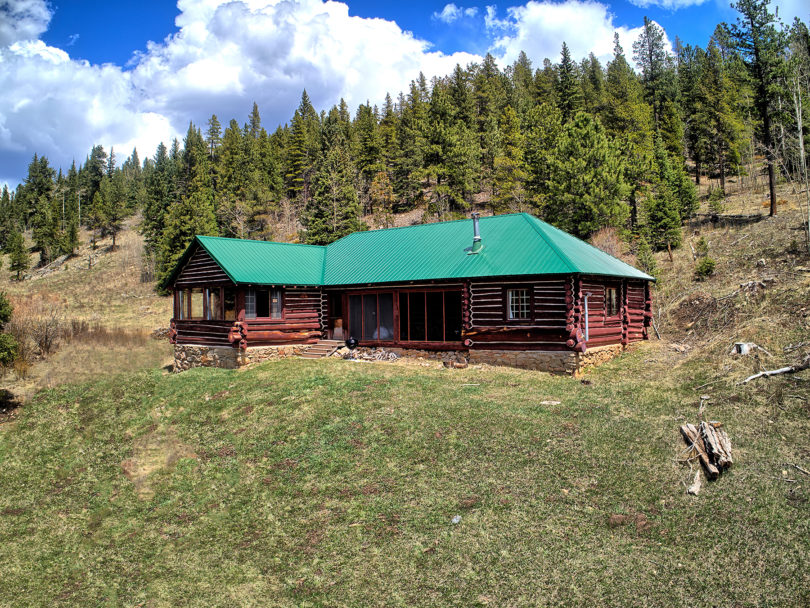 The original 1927 Cabin is a nicely updated seasonal bunkhouse with multiple sleeping and living areas supported with 2 bathrooms.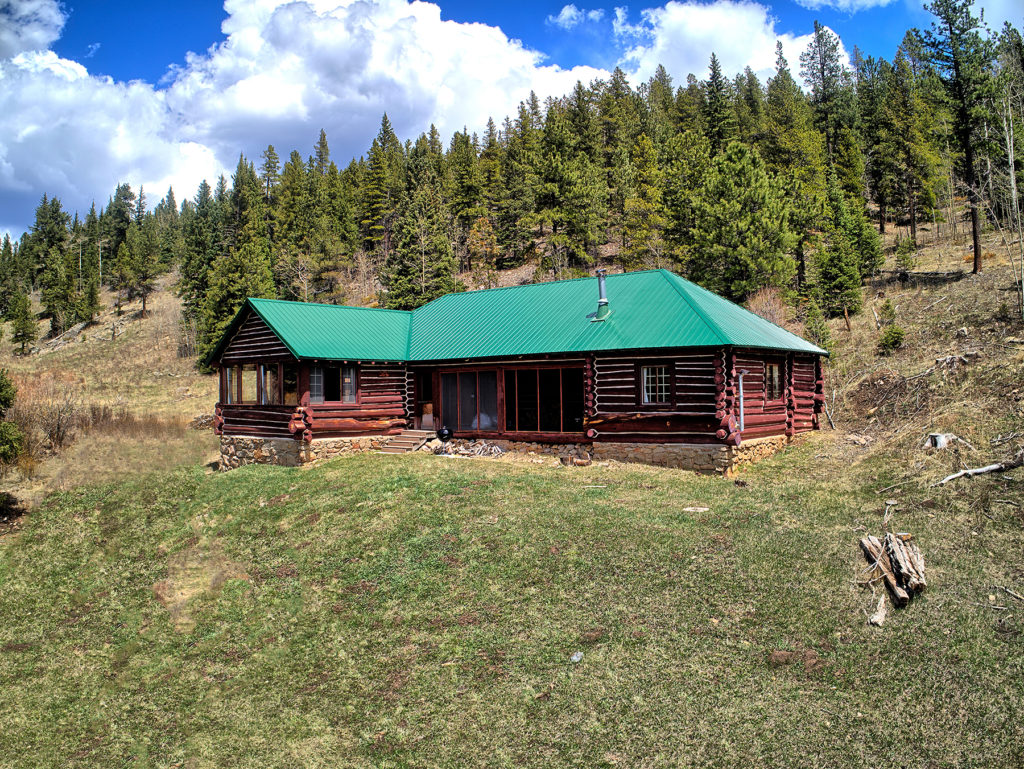 Set up with multiple flexible areas, the cozy living spaces can host intimate gatherings or bunk the masses.  The Grand living/dining room has expansive views to the mountains and the creek valley.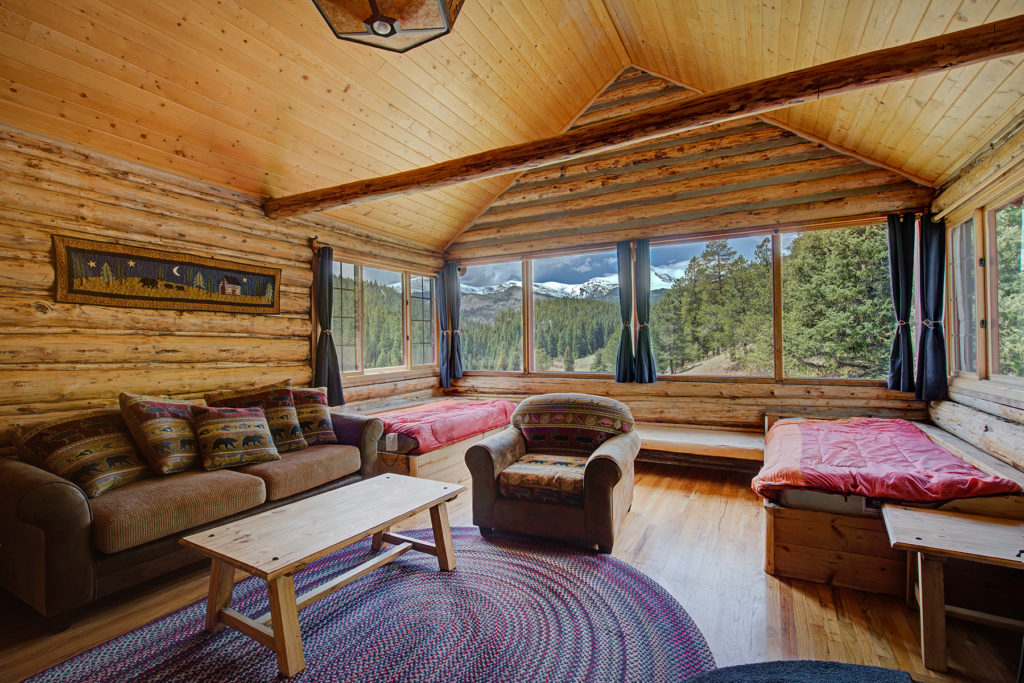 The original 1927 cabin has been throughly restored, renovated and maintained with upgraded chinking, finishes and comfortable furnishings.
An enclosed screen porch overlooks the gorgeous meadow with dramatic peaks in the background while providing protection from the elements
Three of the bedrooms and one bath are in their own lock-off wing of the cabin: The master hosts a queen bed in a spacious room with views to the mountains and a cozy fireplace.  The large bunk room supports 2 bunk stacks with ample space and a smaller bunk room has a single bunk stack and door to the outside.  The main wing hosts a secondary master with it's own bath adjacent to the kitchen.
Each wing is supported by a full bath and shower with updated facilities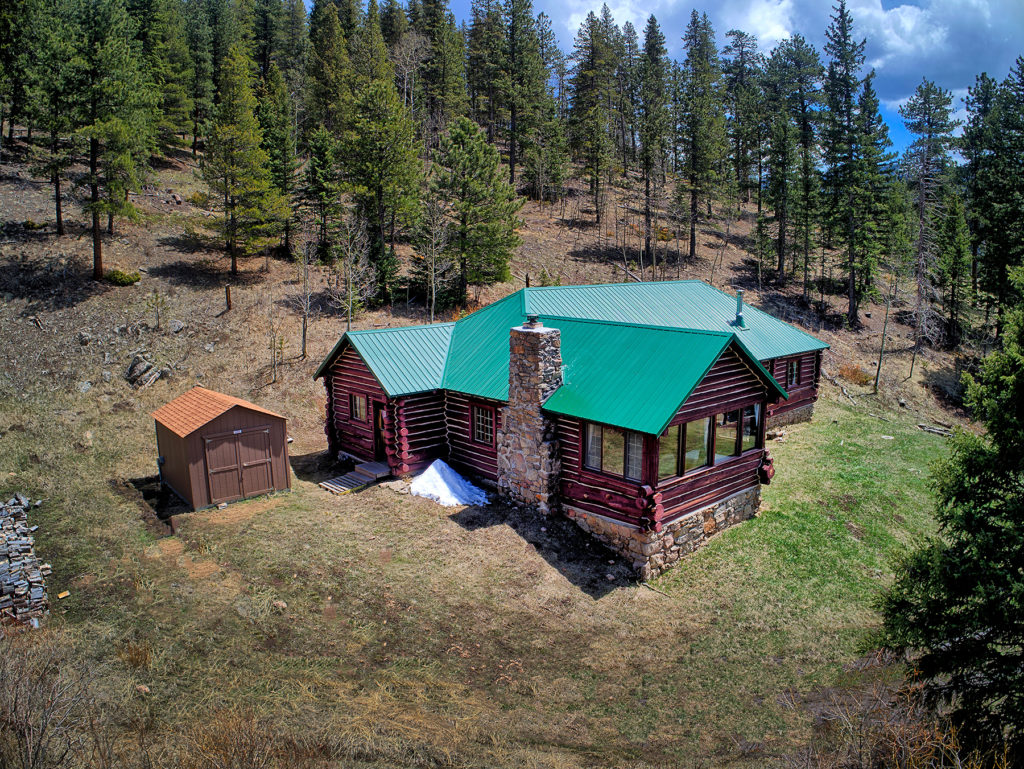 Power to the improvements is provided by an 18 panel solar array and 24 battery storage capacity all housed along with a back-up generator within the solar shed behind.
Follow the pages below for detailed information on different elements of the property!