Property Details & Maps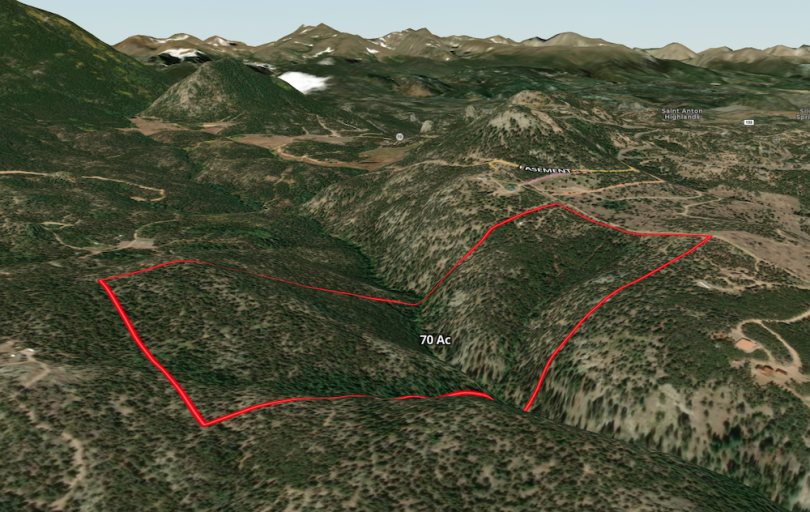 The property lies within a beautiful area between Coal Creek Canyon and Twin Spruce Roads.  Just 18.5 miles from downtown Golden or 21.8 miles from downtown Boulder, the property has year-round access to all of the amenities of the greater Denver metro and front range areas.  Surrounded by larger mountain residential properties and close to public lands, the setting is a rocky mountain classic.  Nearby Golden Gate Canyon State Park just up the road is a recreational destination for outdoor enthusiasts along with the gorgeous Peak To Peak Highway.
Use the MapRight Interactive mapping below to zoom in/out and Hover over elements  or "View Full Screen" for additional information.  Use "3D" Button in lower right corner and drag/click mouse while holding "control" to rotate and tilt views.
Note the locations of the power transformer and fiber optic conduit for an anticipated build site; however other build sites could be pursued.
(Note access permitted by appointment only and must be accompanied by Broker;
DO NOT TRESSPASS!)
Access to the property is gained through a gate and via an easement (shown in yellow) through the adjoining 35 acre parcel to the north off of Coal Creek Heights Dr.  The shared easement services the 35 acre parcel that it passes through; A roughly 45 acre parcel and home west of the sale parcel identified as 11357 Coal Creek Heights Dr; and is a secondary ingress/access easement to several parcels to the east of the sale parcel that utilize Warren Rd as their primary access.  Seller will be granting an alternate easement at closing to a more sensible and direct route to the property (shown in orange "proposed easement replacement")  The sale parcel also enjoys the benefit of access from Warren Rd but it may be harder to achieve required minimum grades from Jefferson County as a primary driveway access to a home.  Coal Creek Heights Dr is a school route and plowed in the winter by county.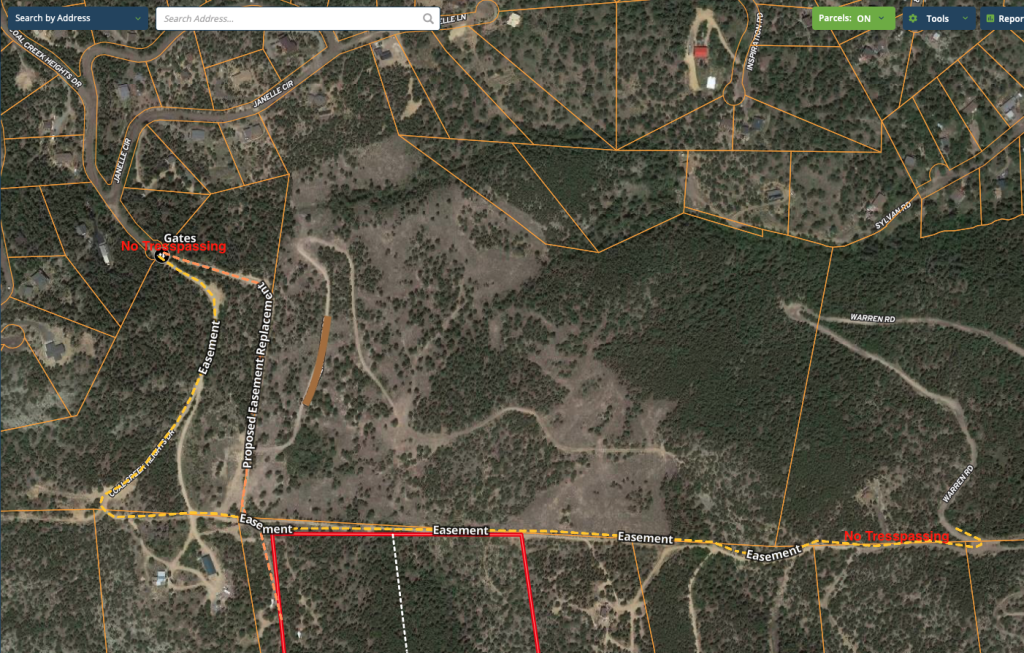 The property is desirably located in an area of larger private parcels with Beaver Creek bisecting the property.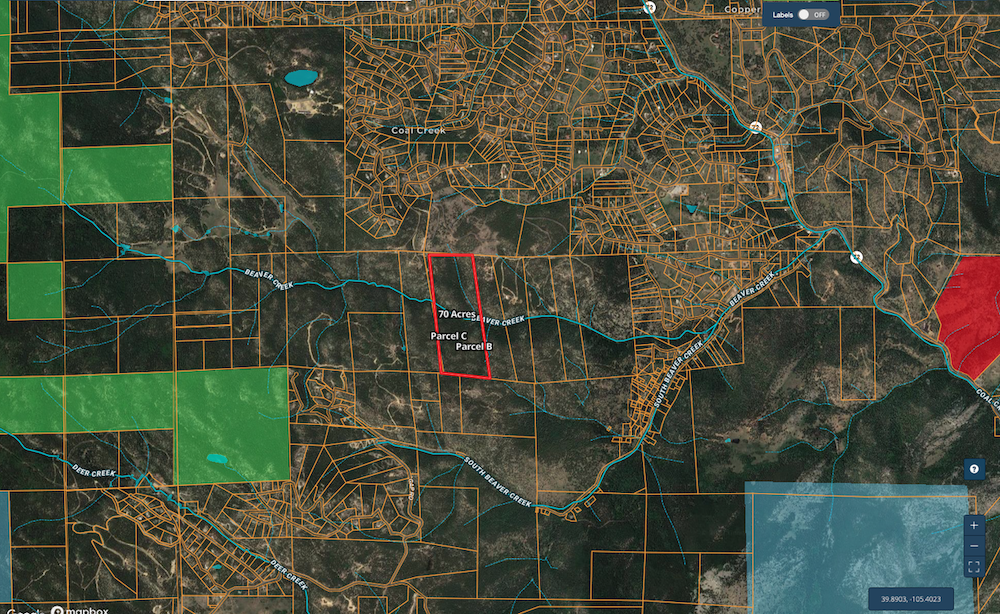 The 70+ acre sale parcel are a combination of parcels B & C from 105 acres that the seller has and intends to retain Parcel A with the home to the east.  The legal descriptions can be found within the Documents section.  The seller also owns the 45 Ac parcel with home to the west and the 35 Ac vacant parcel to the north that the easements traverse.
Follow the pages below for detailed information on different elements of the property!