Property Details & Maps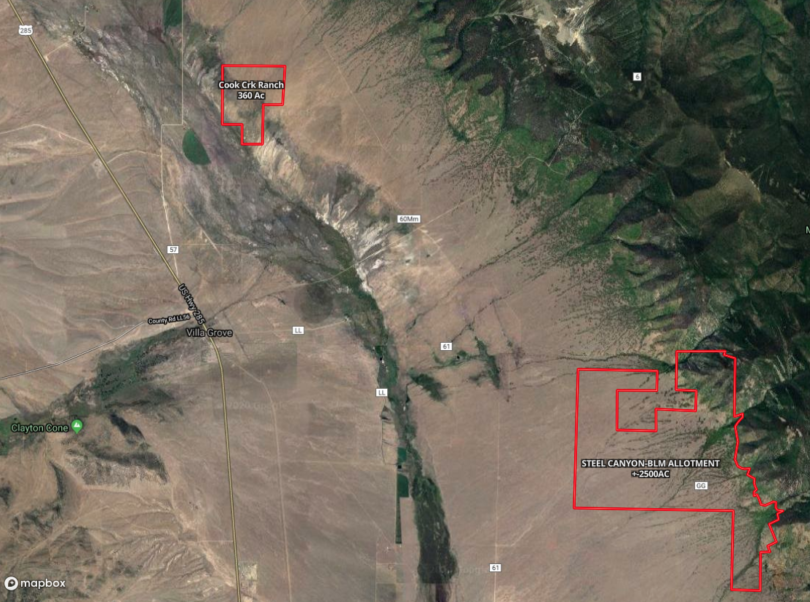 The Cook Creek Ranch is located in Saguache County at the northern end of the San Luis Valley just outside of Villa Grove Colorado.  Nestled between the Sangre De Cristo and San Juan ranges, this Colorado Ranch for sale is just 27 miles south of Salida and 54 miles north of Alamosa
Use the MapRight Interactive mapping below to zoom in/out and Hover over elements  or "View Full Screen" for additional information.  Use "3D" Button in upper left  and drag "N" around compass for additional perspectives.
The property consists of 360 deeded acres just northeast of the town of Villa Grove, and the roughly 2500 acre Steel Canyon Grazing Allotment BLM lease is roughly 5 miles to the south.
(Note access permitted by appointment only and must be accompanied by Broker)
The property is surrounded by a myriad of literally thousands of acres of public lands including BLM (yellow), State Land trusts (blue) and National Forest (green)
The deed 360 acre parcel is fenced and crossed fenced.  It borders a very large private ranch to the north, west and south and BLM and State lands to the west.  The property is accessed via a ranch access from the southeast.  The primary access gate as well as the well locations are identified within the interactive map.
Primary access to the property is via County Rd LL57 from Villa Grove roughly 3 miles from Hwy 285, then on to road 60 Mm to the northwest approx .38 mile to the gate; then travels across an easement through the Quintana Ranch approx .9 miles and then a final mile and 1/4 across state land.
(Note access permitted by appointment only and must be accompanied by Broker)
The roughly 2500 acre Steel Canyon Allotment BLM lease provides extensive grazing opportunities of 203 AUM's.  It has multiple stock wells and water tanks to contribute to the cattle management throughout the lease ground.  It is accessed primarily from two access points off County Road 61
Over $40k has been invested to bore a new well and install nearly 3 1/4 miles of pipeline and 10,000 gallons of storage to feed 6 stock tanks (2 upon State Lease not included) upon the grazing allotment maximizing the distribution of cattle for management and efficient use of the acreage.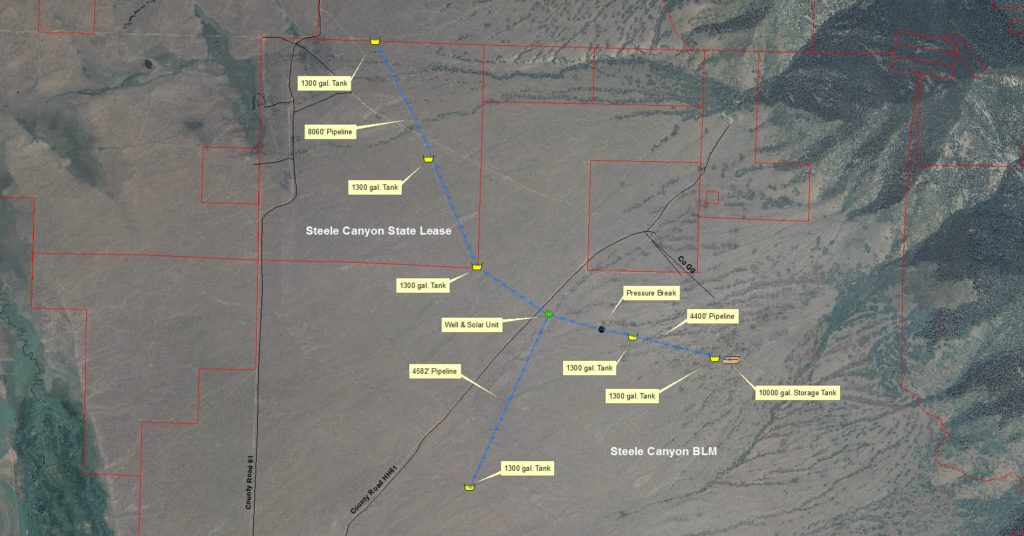 Soils on the deeded 36 acres consist of primarily Luhon loam and Schrader sandy loam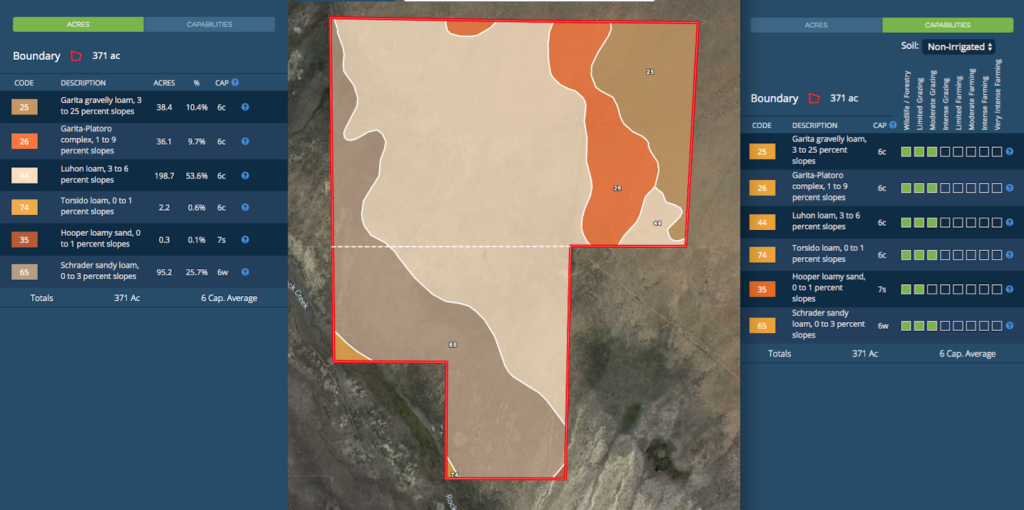 Follow the pages below for detailed information on different elements of the property!