Cross Creek Ranch – Recreation, Fishing, & Hunting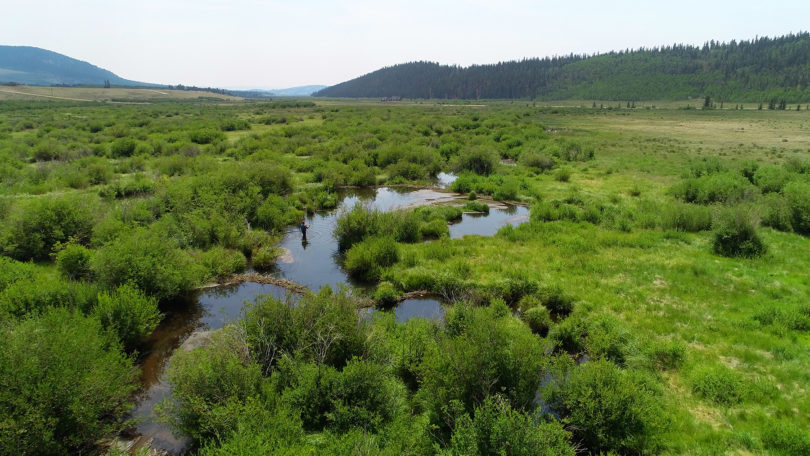 The Ranch is perfectly located to accommodate and support many varieties of recreational opportunities – Winter, Spring, Summer & Fall!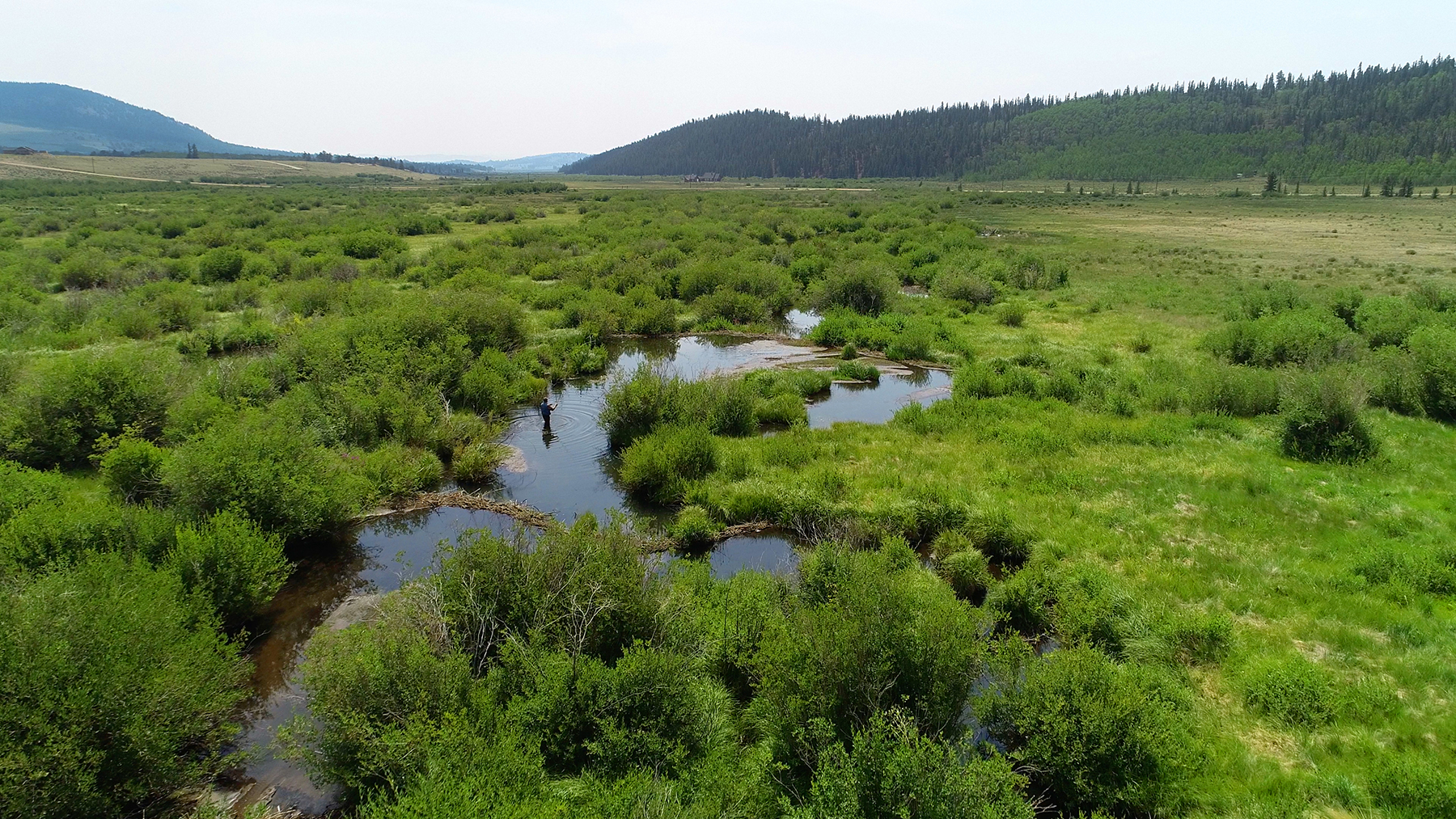 Twelvemile & Sheep Creeks converge on the property providing approximately 60 acres of creek, beaver ponds, and wetlands to enjoy right on the property!  About 3/4 mile of each stream wend their way through the property supporting a robust trout population.  Additionally, as a participant in the Black Mountain Ranches subdivision, the owners also enjoy access to an additional 2 1/4 miles of Twelvemile Creek access from the property.
Moose frequent the wetland areas of the property while extensive Elk and Deer populations reside throughout the forest and are regulars to the property as well.  Part of Game Management Unit 49, the area is a very productive and desirable Big Game unit and can be accessed by multiple close by access points.
World Class Skiing at nearby Breckenridge and other Summit County Resorts, as well as Snowshoeing, Snowmobiling, X-Country Skiing, Mountaineering and other winter pursuits can be found all around the area.  Additional fishing on the Dream Stream along the Platte River and surrounding reservoirs of Antero, Elevenmile, and Spinney.  The Arkansas River Headwaters provides fishing and recreational opportunities such as white water rafting.  The area is home to multiple 14ers for the Mountaineering enthusiasts, and all of the surrounding forests are home to Hiking and Mountain Biking trails.  And of course the equestrian opportunities abound with exceptional trails for short outings, day rides or longer expeditions.