Property Details & Maps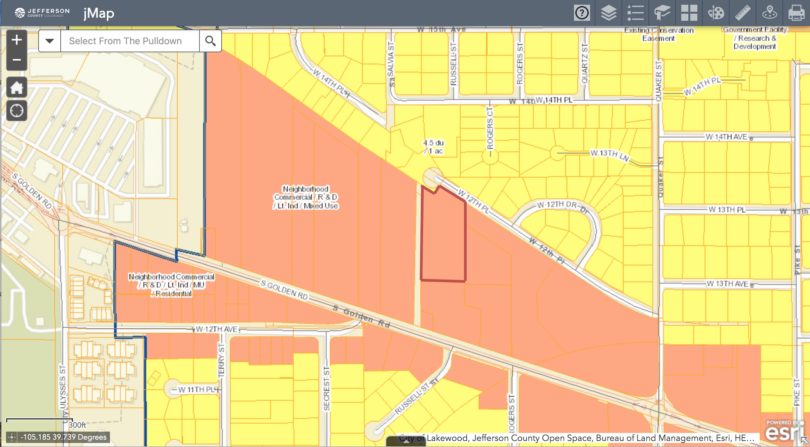 The Property is located in Golden, Colorado; a popular area of the greater Denver metro lying close to the foothills, mountain accesses, and within 36 miles of Denver International Airport.  The property is easily accessible to and from local arterial routes, freeways and public transportation and has nearby access to a multitude of residential and commercial resources.
Use the MapRight Interactive mapping below to zoom in/out and Hover over elements  or "View Full Screen" for additional information.  Use the "3D" Button in the lower right and drag the "N" around the compass to view additional perspectives.  The tilt feature within the compass is also a helpful tool to judge the views and topography.   You can also change the base layers in the upper right to view topography, street, and other views.
The map below shows the Jefferson County Comprehensive Master Plan mapping for the parcel.  Layers for current P&Z and other land uses can be tracked using the Jefferson County J-Map system.  The current zoning for the property is R-2 which allows for which allows for a single family or duplex upon each parcel.  The current division within the property is 4 separate lots.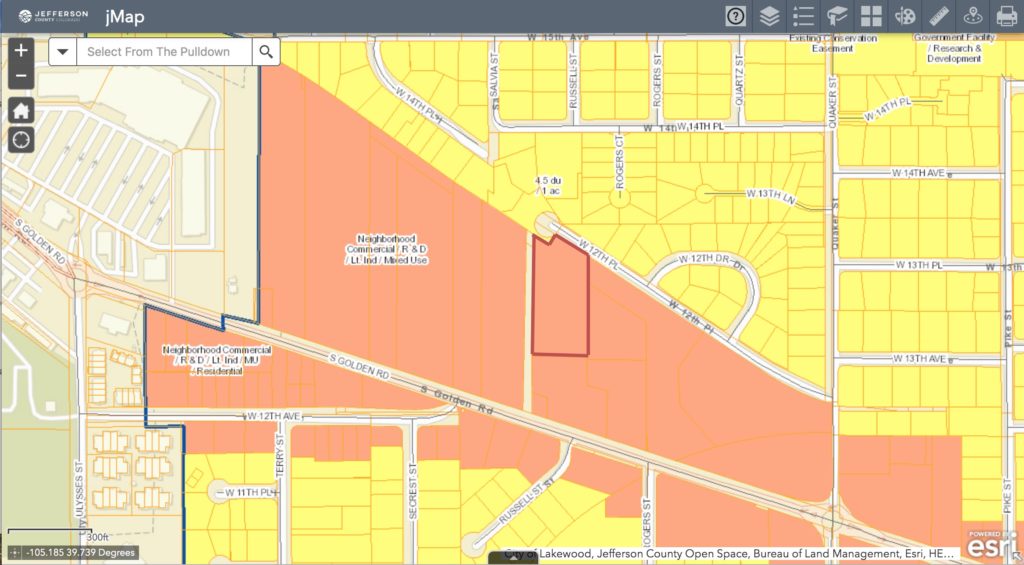 Follow the pages below for detailed information on different elements of the property!