Hidden Wilderness Hideaway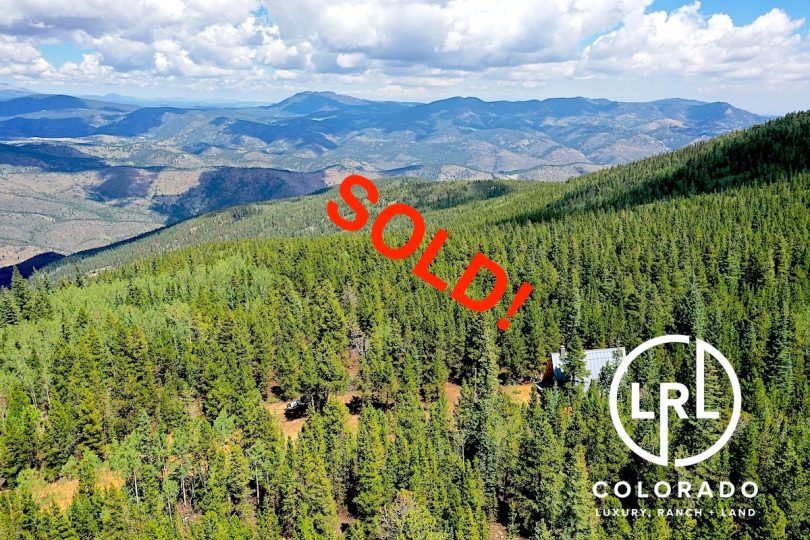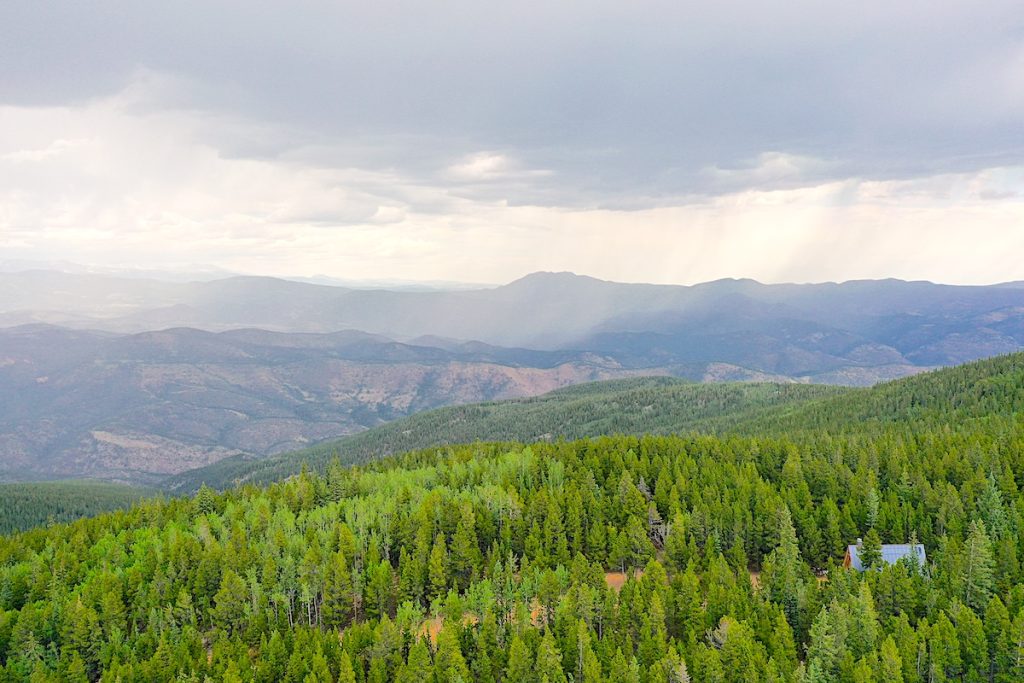 Ranging in altitude from roughly 9300′ to just over 10,000′ this remote recreational escape is a densely forested haven of lodgepole pine and aspen trees interspersed with beautiful rock outcroppings and occasional meadows.  Seclusion and privacy are a consistent theme as only several private landholders within the enclave surrounded by national forest have access beyond the gates.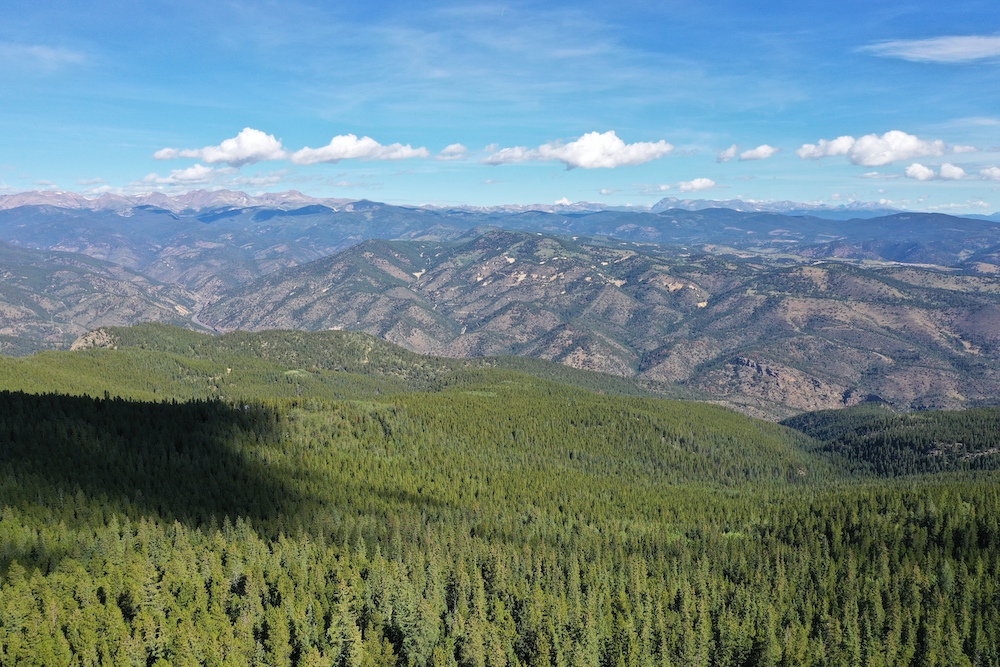 An off-grid A-Frame cabin upon the upper portion of the land has been in the process of being restored with new sheathing, 20 gauge metal roof and front deck in place, along with new windows and doors.  Siding is slated to be installed over the coming month.  The cabin is a fabulous weatherproof shelter ready for finishing touches.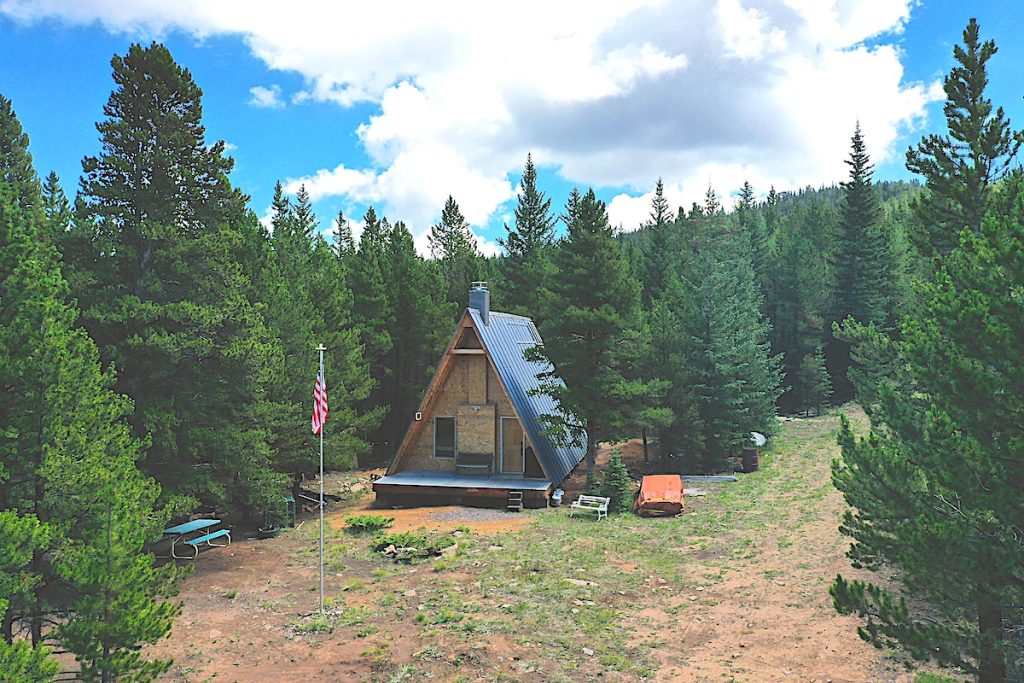 The property is an exceptional getaway offering private access far beyond the sizable 116.55 acres to vast public lands sparsely utilized by the general public, yet so close to the metro area.  Hiking, Hunting, Exploring, Mountain Biking & Horseback Riding are all options beyond just enjoying the quiet essence of the land.  The forested terrain offers a sheltered landscape that opens to spectacular views for winter activities such as snowshoeing and x-country skiing.  The 4WD access road is its own adventure traversing the forest on the way to the property as it rises from Idaho Springs.
An access track and easement bisects the property about midway providing access to several undeveloped remote private parcels to the east (see "Property Details and Maps" page)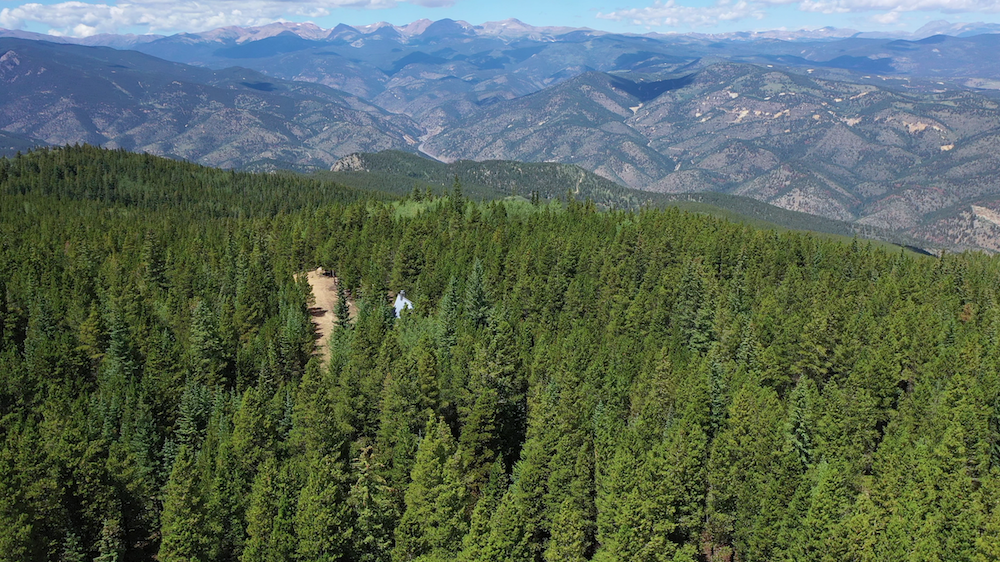 The property directly abuts to Arapahoe National Forest to the south and northwest and has direct private access to the forest as well as the Beaver Brook Watershed Open Space below; providing expansive recreational access to a vast area of public lands sparsely utilized by the general public.  The area is rich with a broad variety of wildlife including deer, elk, bear, mountain lion, grouse, turkey, hawks and eagles.  The area is part of Game Management Unit 39 with hunting tags for deer and elk averaging 0-1 preference points for most seasons.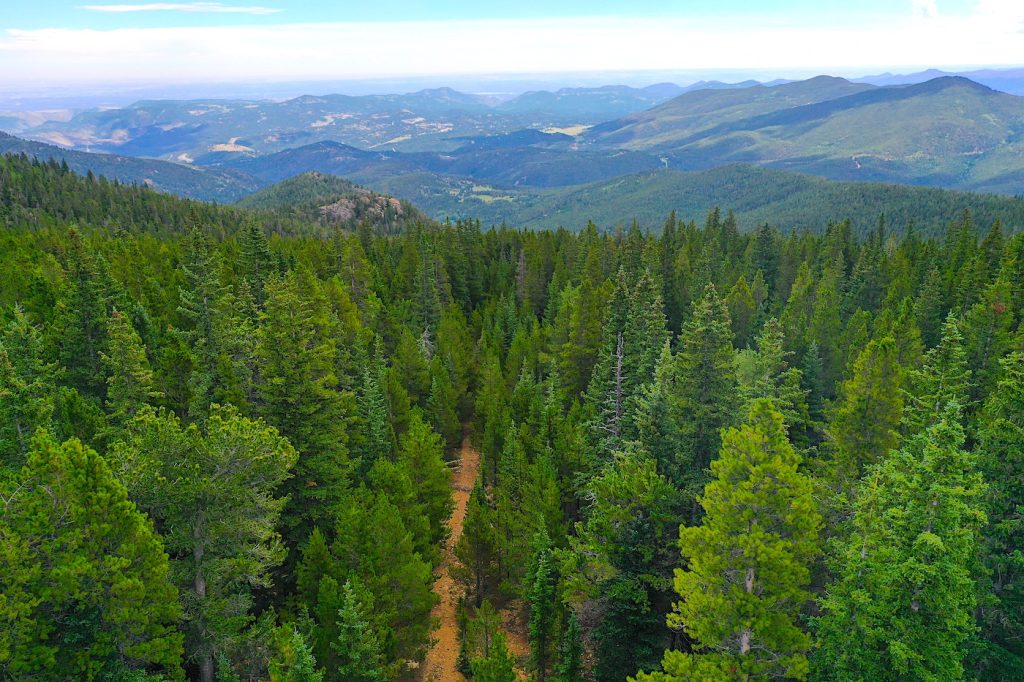 A 20′ X 34′ A-Frame cabin that was originally upon the property has been repaired and weather proofed and is as yet unfinished on the interior.  With a peak height of 20 feet, an upper loft floor provides additional interior space.
The cabin has been outfitted with a portable composting camp toilet and fresh water hauled to fill an elevated gravity water tank outside.  Three Solar panels have been mounted on the sloped roof providing DC power that is stored in two batteries with +-200 amp/hrs of storage each for a total 400 amp/hrs and inverted to provide both A/C and D/C power.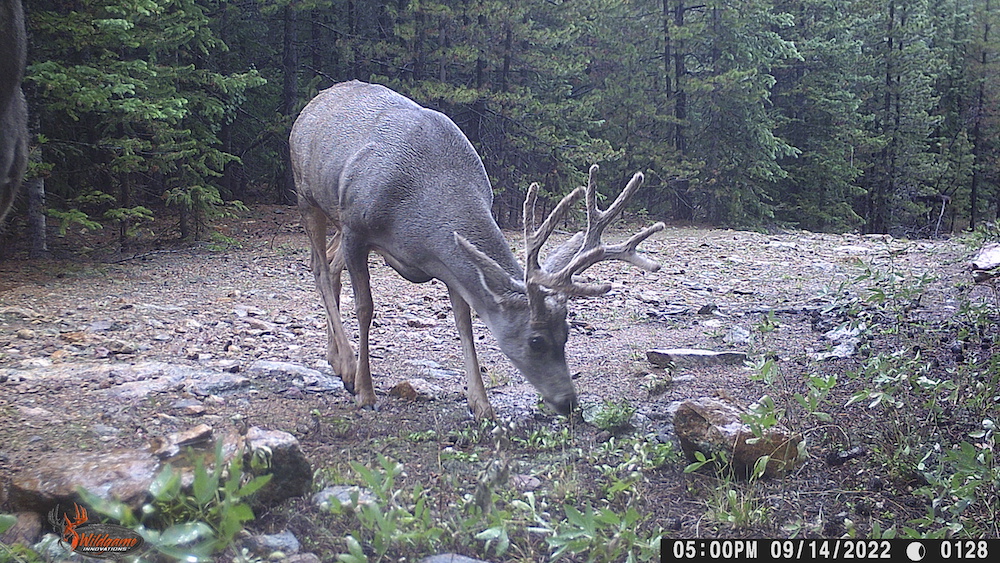 Offered At $395,100 ($3390/ac)
Follow the pages below for detailed information on different elements of the property!