Hidden Wilderness Retreat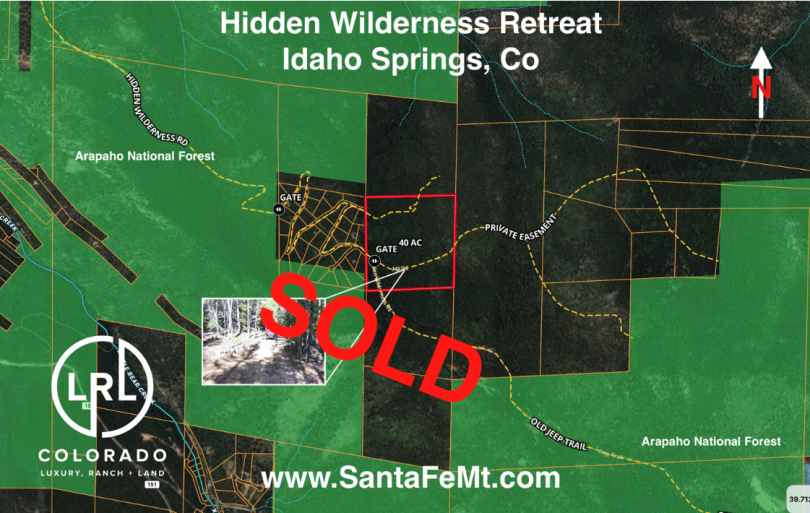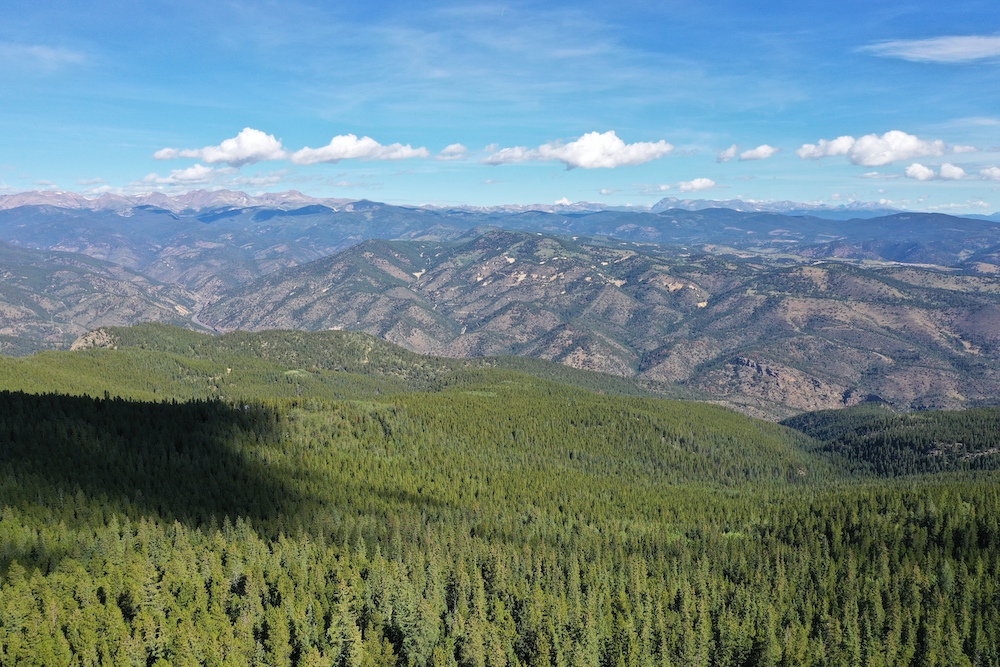 Ranging in altitude from roughly 9520′ to about 9940′ this remote recreational escape is a densely forested haven of lodgepole pine and aspen trees interspersed with beautiful rock outcroppings and occasional clearings.  Seclusion and privacy are a consistent theme among the several private landholders that have access beyond the gates within this enclave that is surrounded by national forest.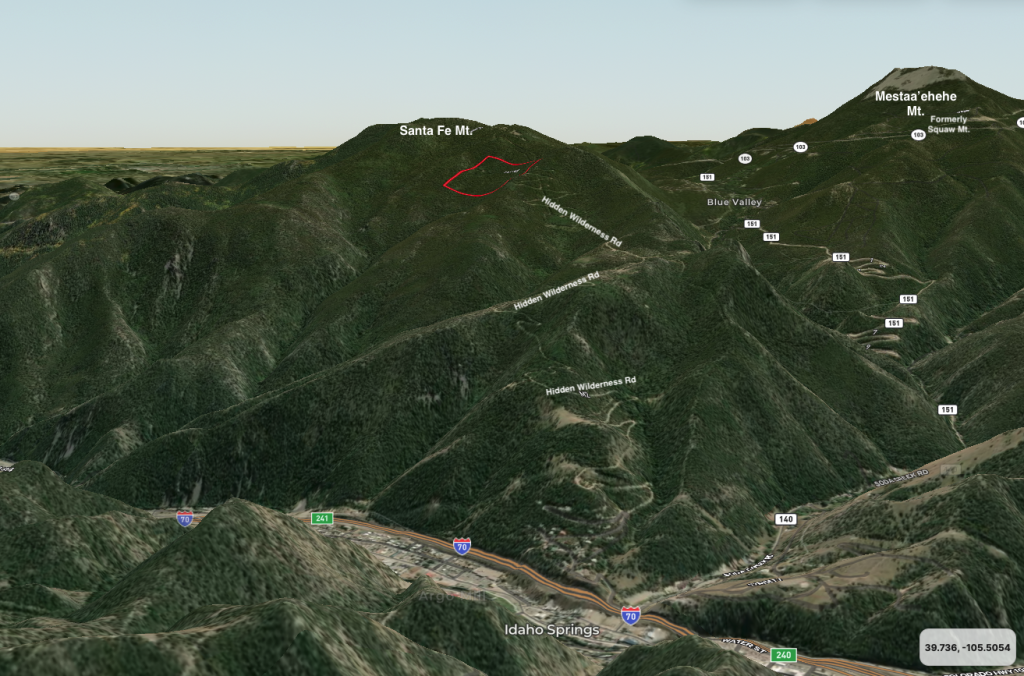 The property is an exceptional getaway offering private access far beyond the sizable 40 acre parcel to vast public lands sparsely utilized by the general public, yet so close to the metro area.  Hiking, Hunting, Exploring, Mountain Biking & Horseback Riding are all options beyond just enjoying the quiet essence of the land.  The forested terrain offers a sheltered landscape that opens to spectacular views for winter activities such as snowshoeing and x-country skiing.  The 4WD access road is its own adventure traversing the forest on the way to the property as it rises from Idaho Springs.
A few tracks and easements bisect the property providing access to different parts of the land as well as several undeveloped remote private parcels adjacent and beyond (see "Property Details and Maps" page)
The property corners to Arapahoe National Forest which surrounds the enclave along with the Beaver Brook Watershed Open Space to the southeast below; providing expansive recreational access to a vast area of public lands sparsely utilized by the general public.  The area is rich with a broad variety of wildlife including deer, elk, bear, mountain lion, grouse, turkey, hawks and eagles.  The area is part of Game Management Unit 39 with hunting tags for deer and elk averaging 0-1 preference points for most seasons.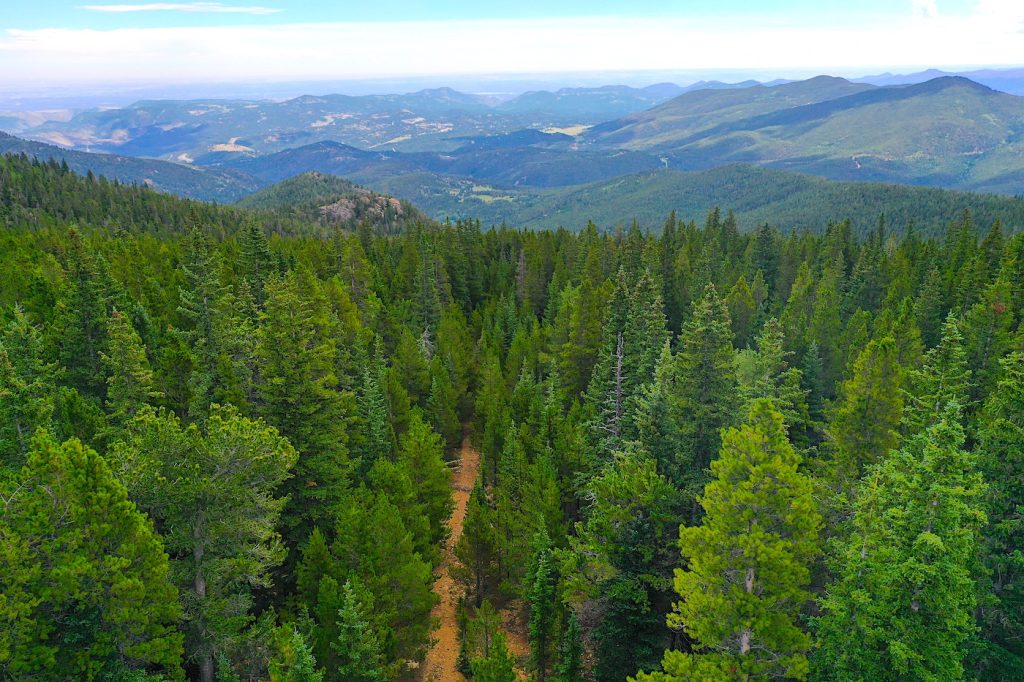 A small encampment exists towards the eastern border of the property consisting of a 12×16 Tough Shed style "cabin" with a wood stove, loft and a privy down the path.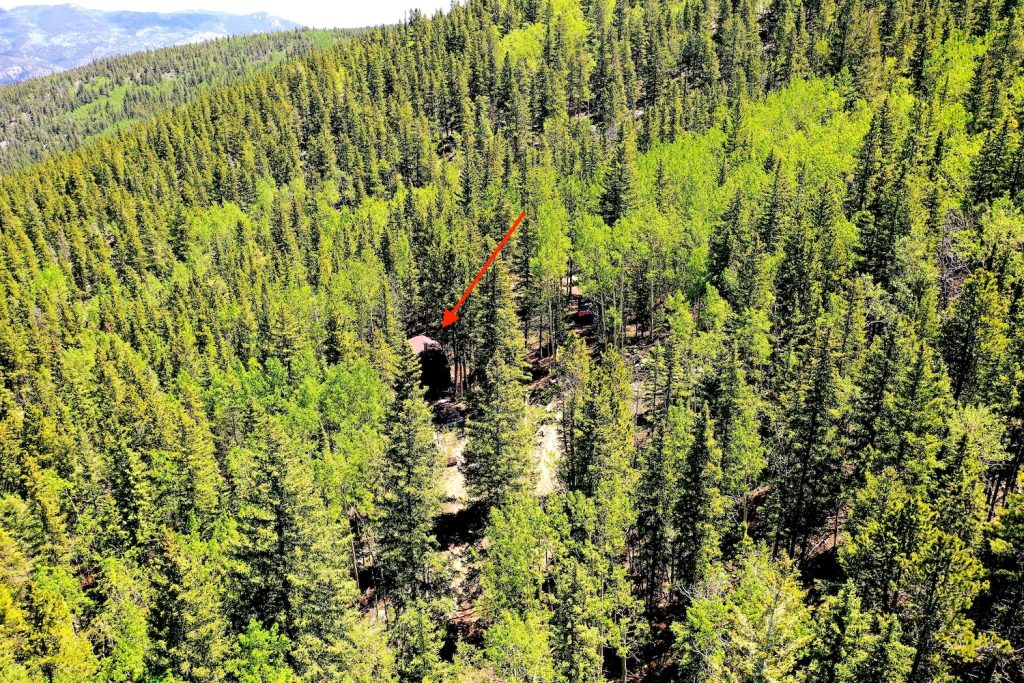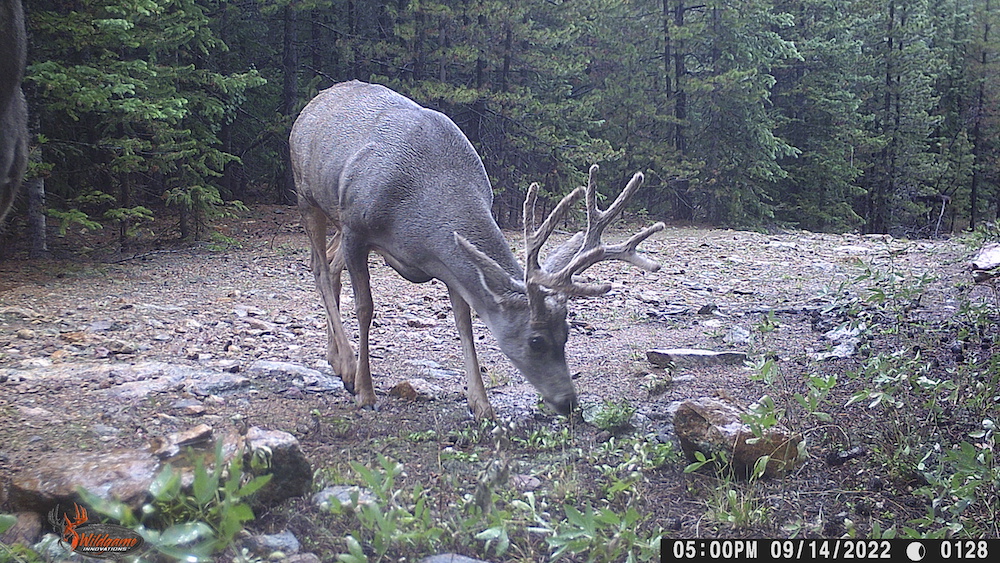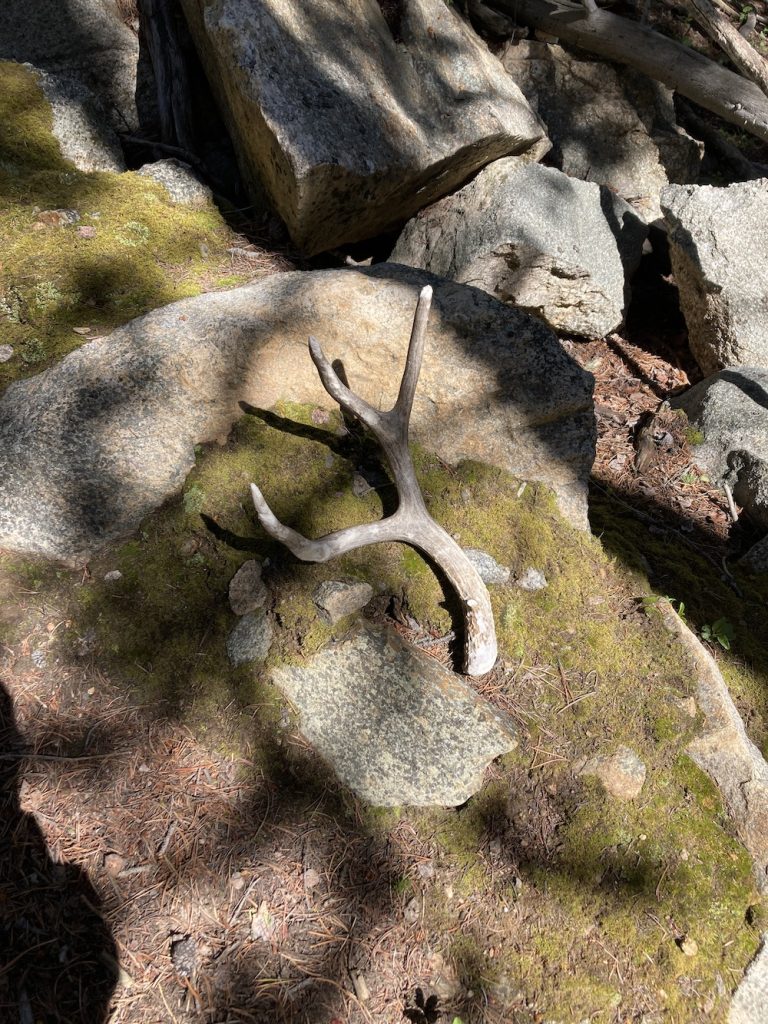 Offered At $135,000 ($3,375/ac)
Follow the pages below for detailed information on different elements of the property!