Howard Peak Retreat – Salida, Colorado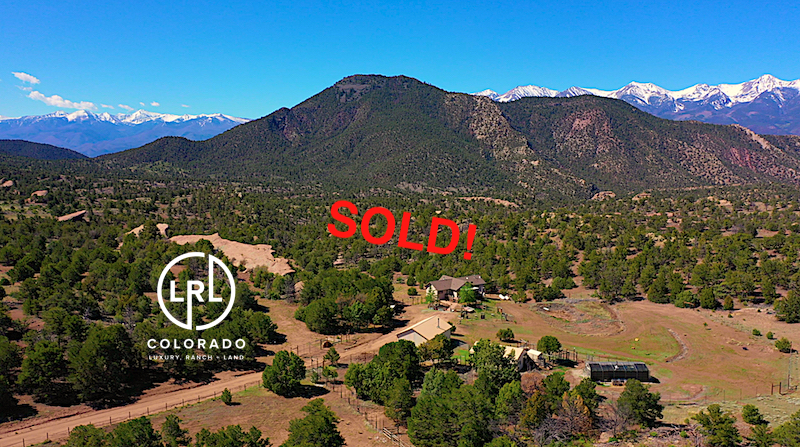 SOLD!
Beautiful sustainable and secluded 20 acre homestead retreat bordering public lands with outstanding views!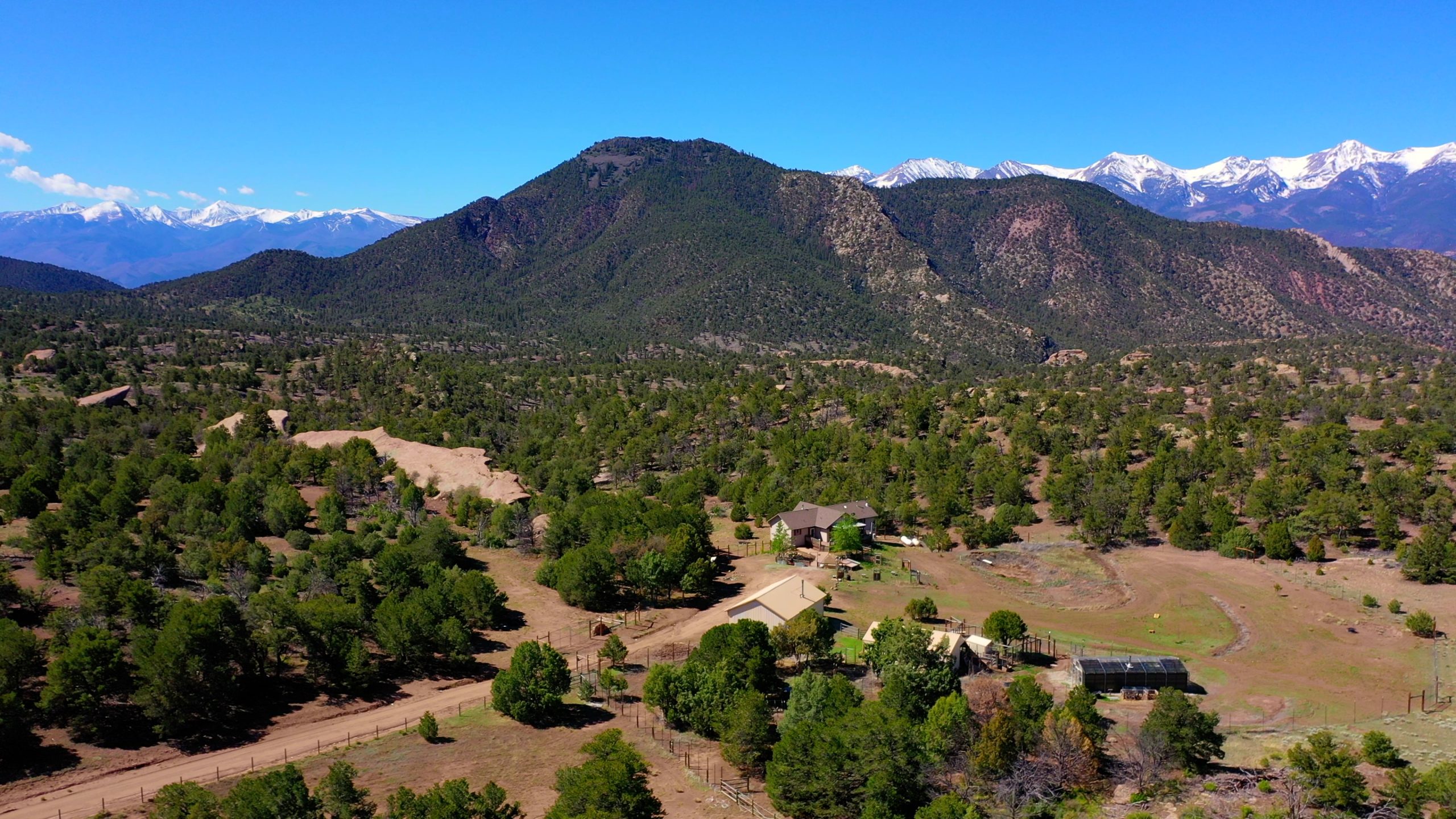 A little over 9 miles as the crow flies outside of the mountain community of Salida and just 4 miles above the Arkansas Headwaters Recreation Area sets the Howard Peak Retreat.  With spectacular views of the surrounding mountains in every direction including the stunning Sangre de Cristo mountains to the south and the Sawatch Range to the west containing 4 of the 5 highest peaks in Colorado; the property is a homestead oasis of beauty and serenity.  Completely surrounded by and bordering public lands on two sides, the privacy afforded the retreat is further bolstered by direct access to a wide variety of additional recreational opportunities.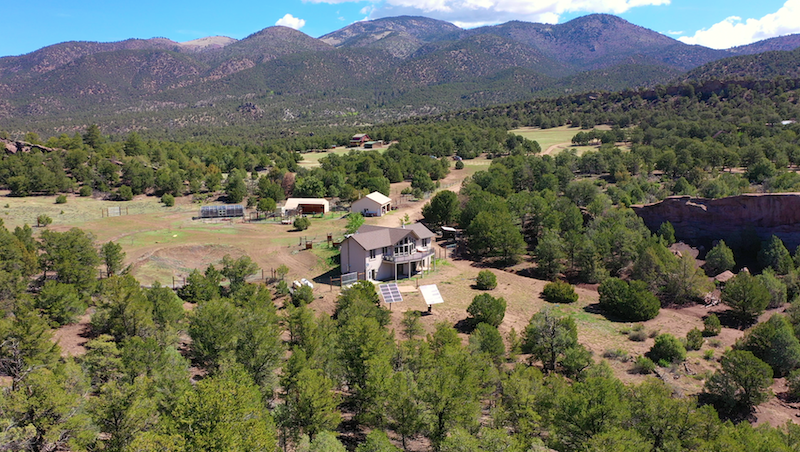 A mixture of open grassy meadow, rolling mountain terrain, and hogback rock formations along with well spaced pinyon, juniper and deciduous trees, the property offers a diverse landscape of useable terrain.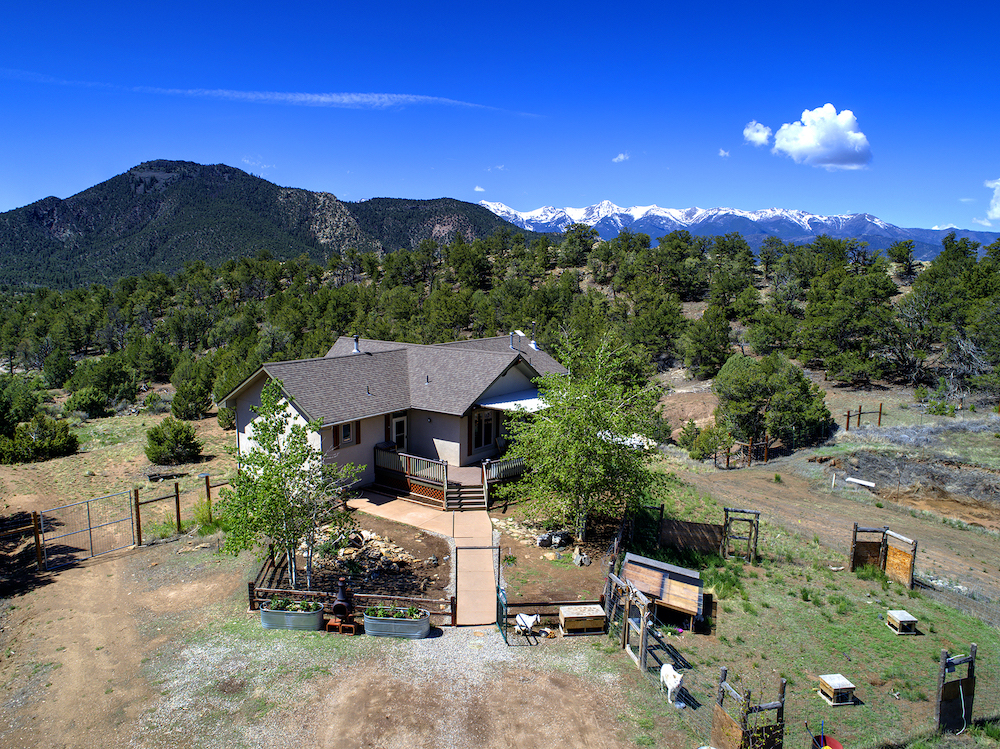 The beautiful custom, self sustainable 3 bedroom/ 3 Bath 3226 square foot open floor plan home has been thoughtfully arranged and takes advantage of the views to every direction.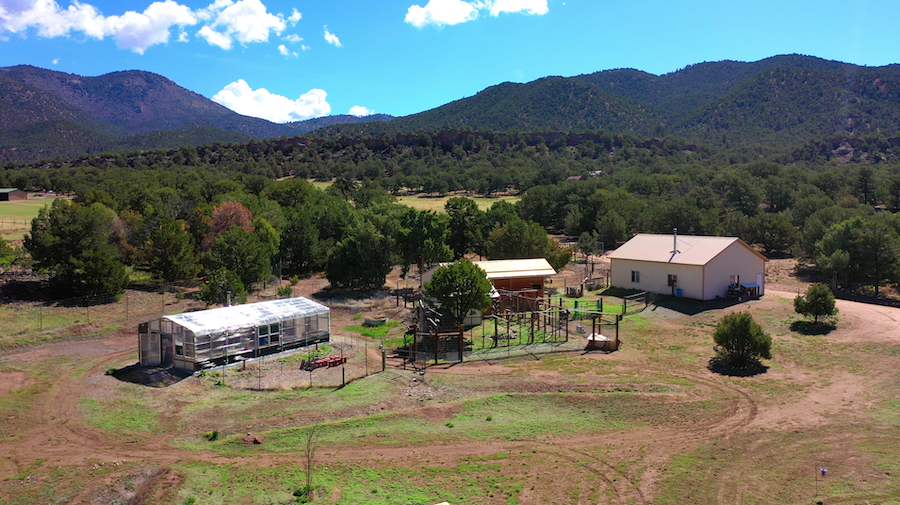 A host of additional outbuildings include a large shop/garage, 2 stall barn, and exceptional greenhouse facility that provides an environment for year-round production.
The property's position surrounded by public lands and in close proximity to the Arkansas River provides for a broad spectrum of recreational opportunities; both upon and from the land!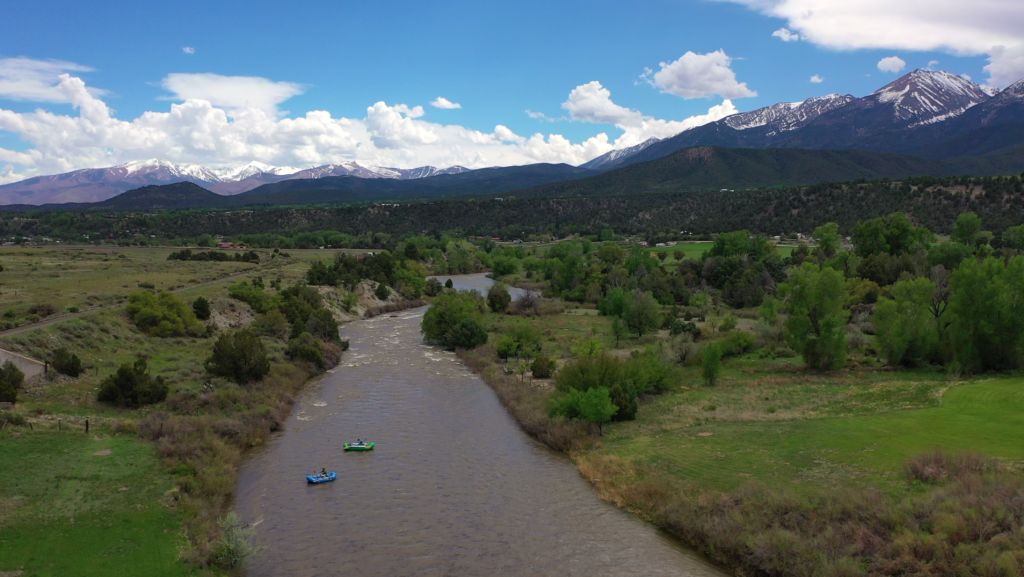 Offered At: $730,000
Follow the pages below for detailed information on different elements of the property!