Howard Peak Retreat – Main House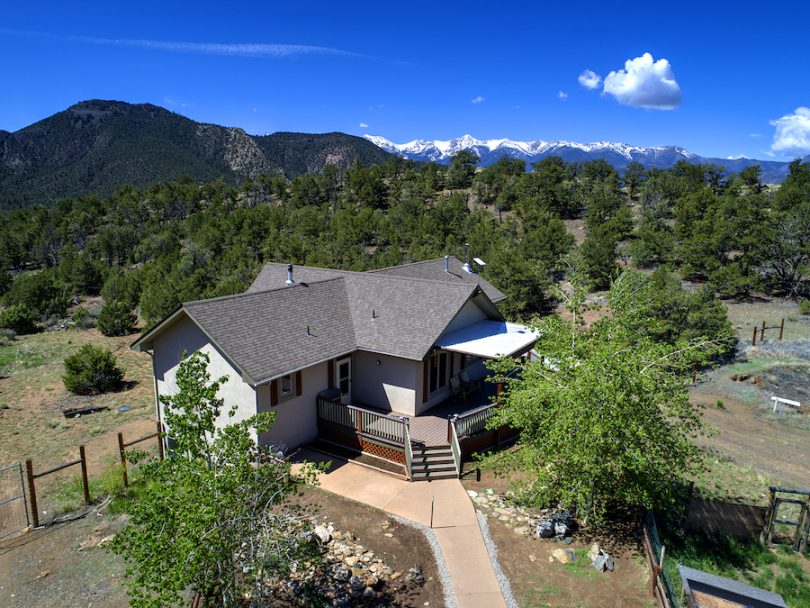 The 3098 square foot, 3 bedroom, 3 bath custom home was completed in 2008 and positioned to take in the expansive views surrounding the valley.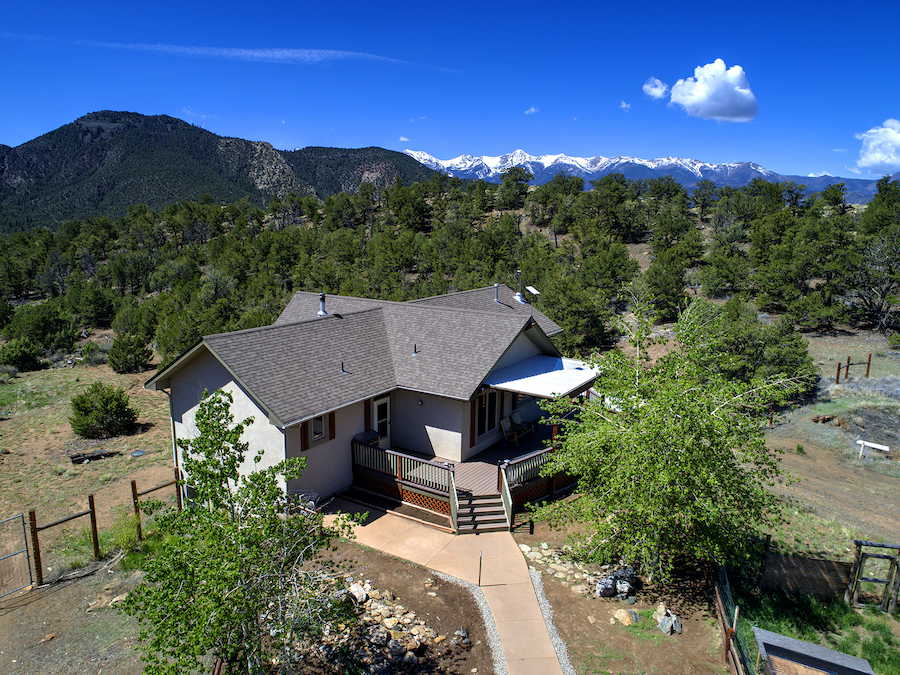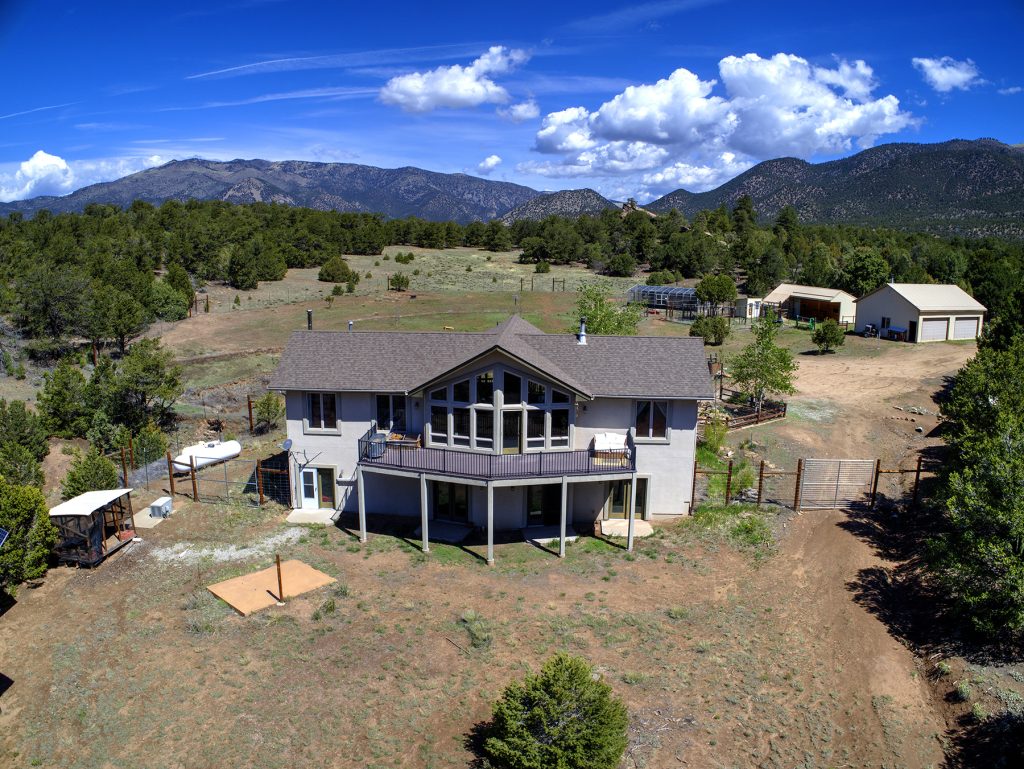 The main living area has an open floor plan overlooking the whole valley with contemporary craftsmanship and details throughout.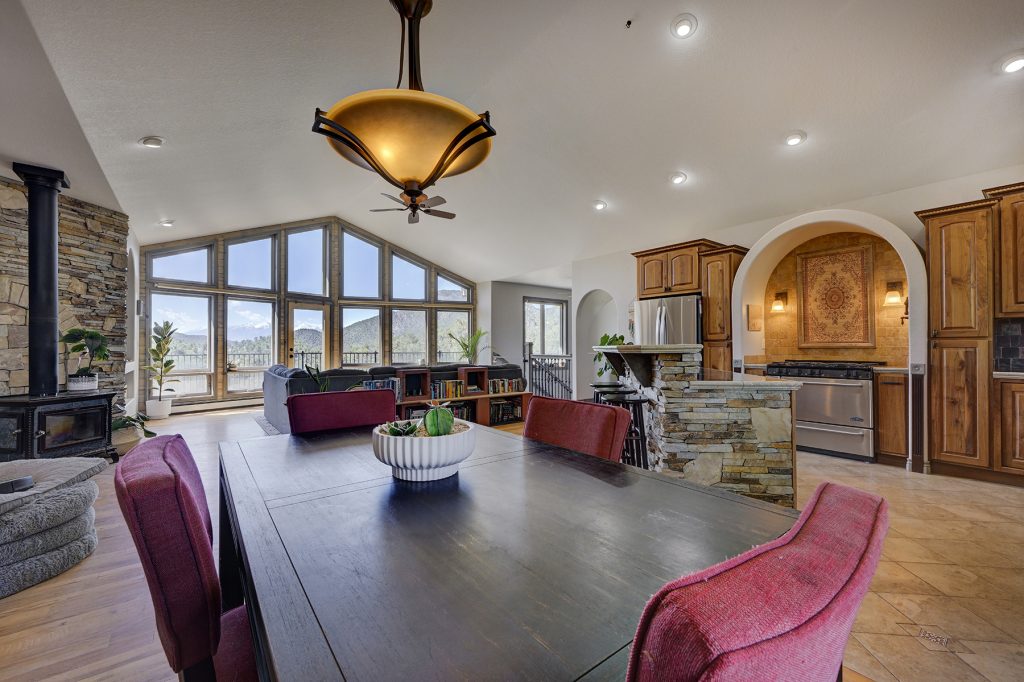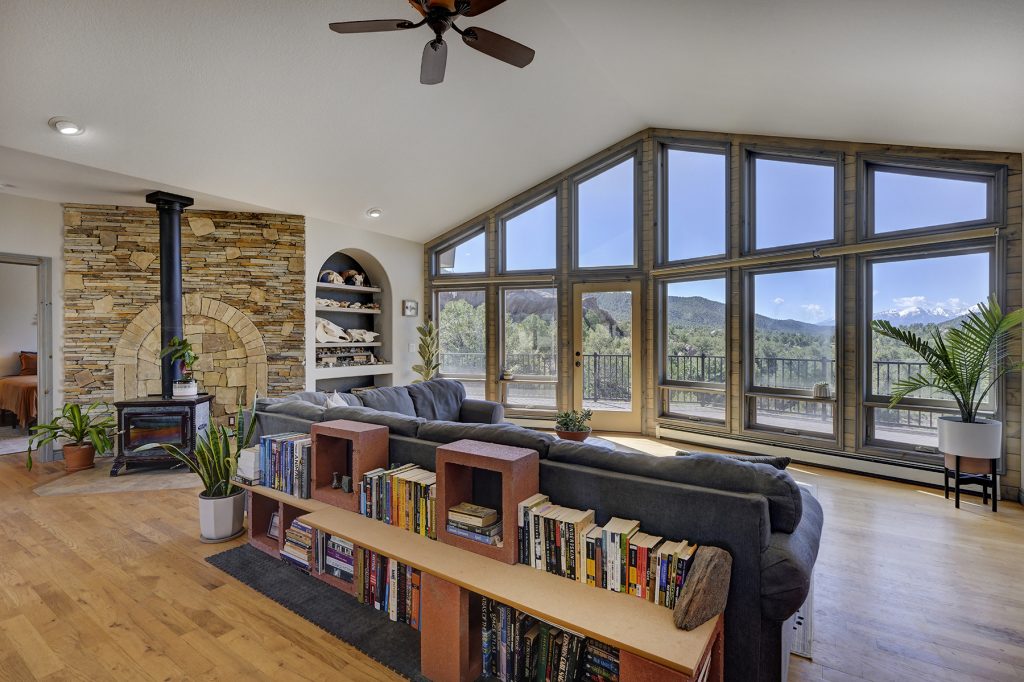 The main level has a bedroom to either side side of the main living area; with the east bedroom having its own full bath, and the west bedroom sharing the 3/4 bath to the living area.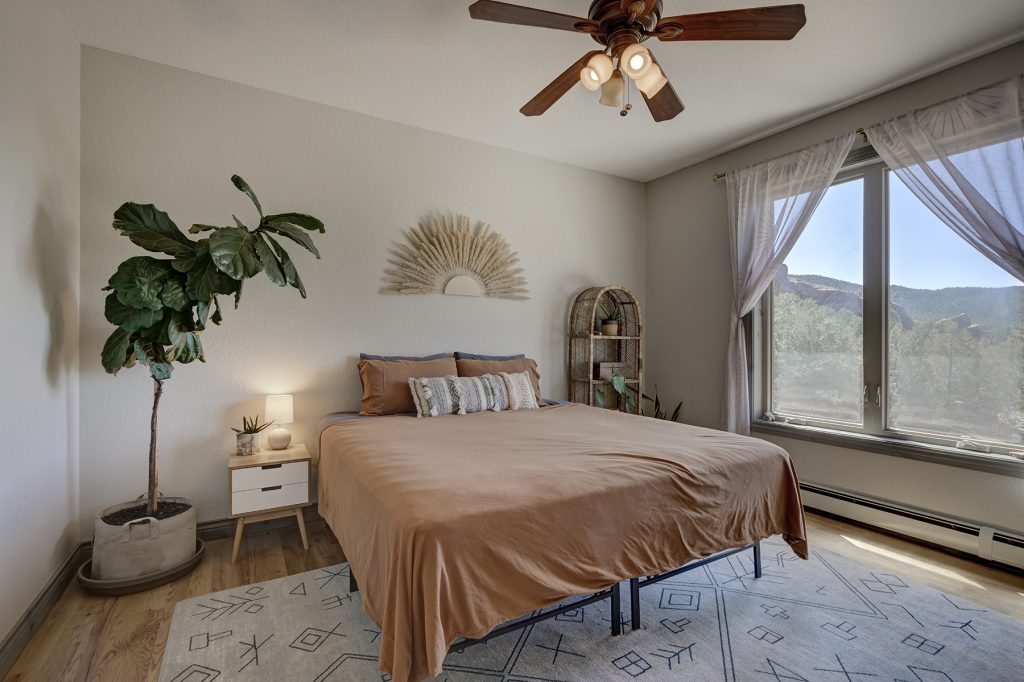 The outdoor living spaces are inviting places to enjoy, day or night!  Unparalleled dark skies make for amazing star gazing, while all of the seasons provide a glorious spectacle with changing cloud and weather patterns across the horizon.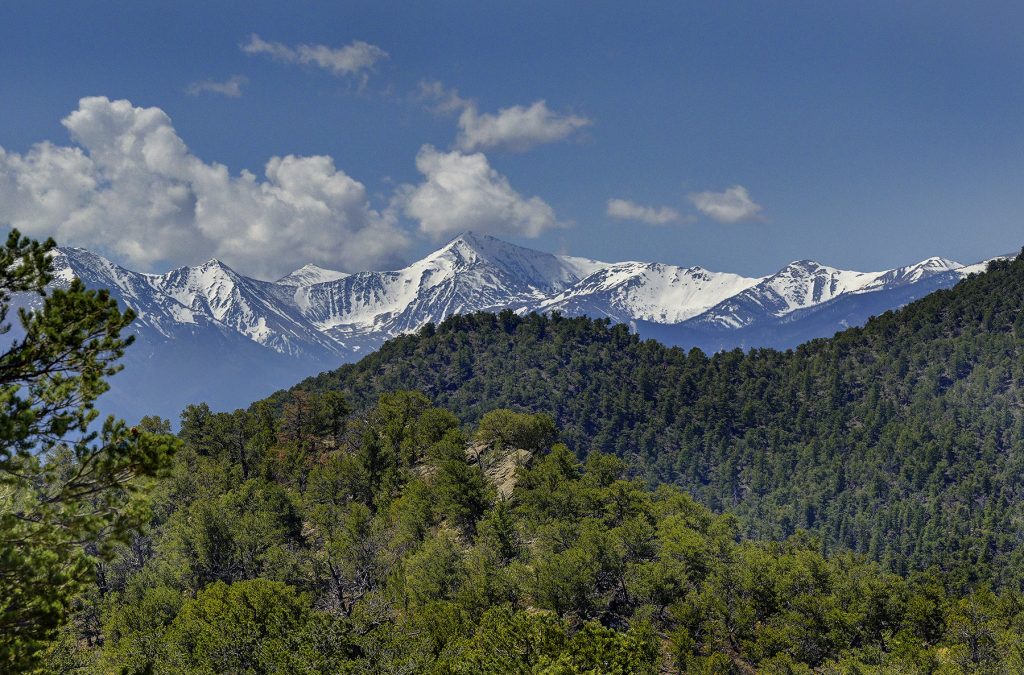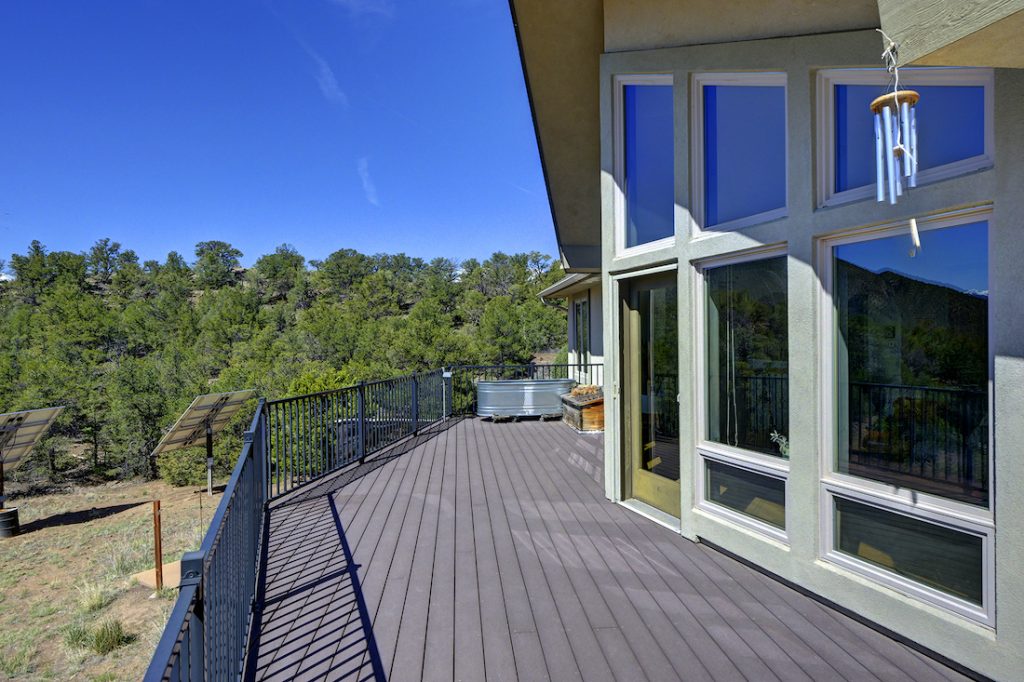 An expansive downstairs living area is a combined master suite with bedroom opening to the patio, sitting/family room, and large bath & separate shower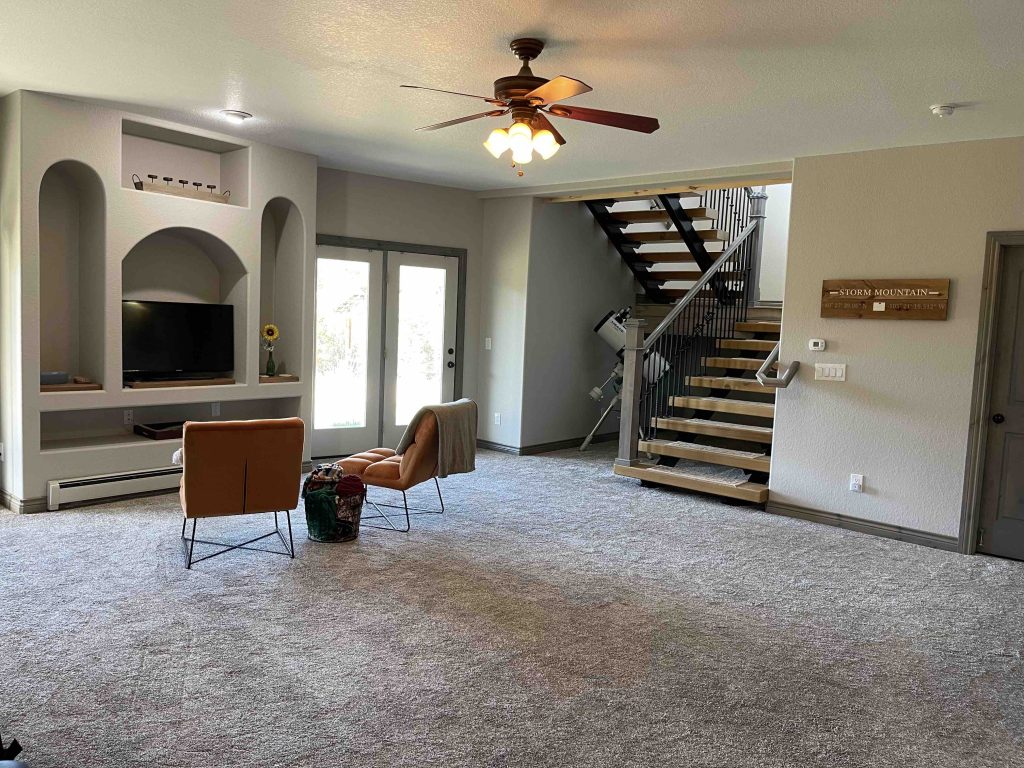 A hallway leading from the bottom of the stairs accesses the laundry and solar equipment room with the mechanical room beyond and a small entryway to the back holding a cistern tank that can be used for additional water storage.
The home is powered by a self-sustaining off-grid 2.8 KW system incorporating two solar arrays consisting of 10 panels each and a bank of 24 deep cycle batteries of storage distributed through an inverter system.  All is backed up with a Kohler on demand standby generator.
Follow the pages below for detailed information on different elements of the property!