Guest Quarter, Garage & Shop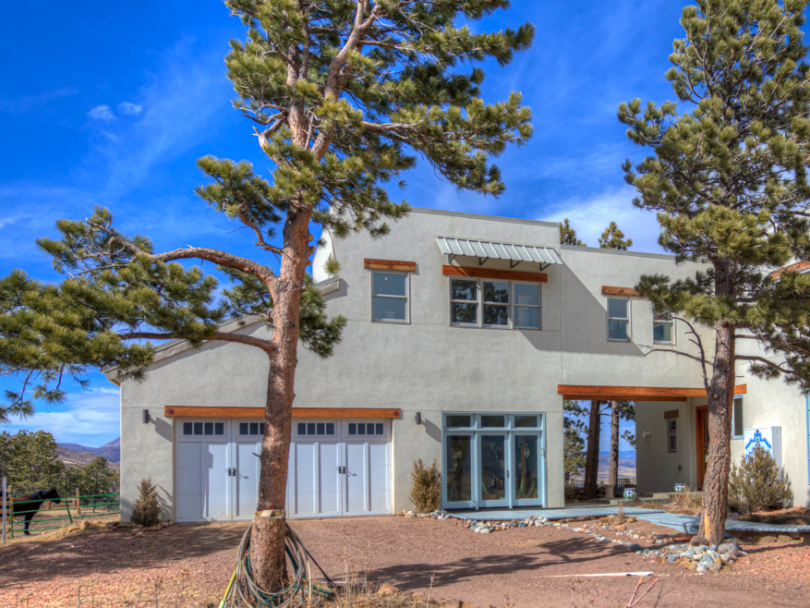 A bridged section of the improvements connected to the main home has two levels.  The upper level bridge is the connection from the upstairs of the house to the Studio or bedroom.  The downstairs portion has its own exterior entrance to an additional 438 square foot guest quarters with a bright entryway and living space, small bedroom, closet and bathroom with its own independent 75 gallon water heater.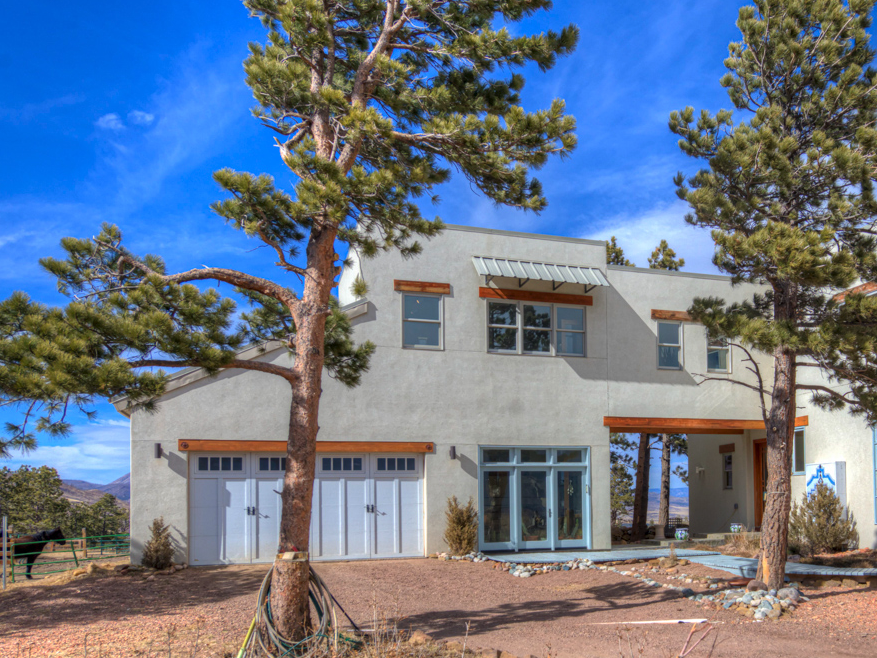 In the back quadrant of the building is a section originally designed as a two stall indoor stable complete with split/dutch doors to the back corral area.  The room is currently set up for a workshop and hay storage with concrete slab.
The two car garage is 20.5′ deep x 21.3′ wide.  Eleven foot high ceilings combined with the 16'X8′ door provide for ample parking and storage.
Follow the pages below for detailed information on different elements of the property!