Property Details & Maps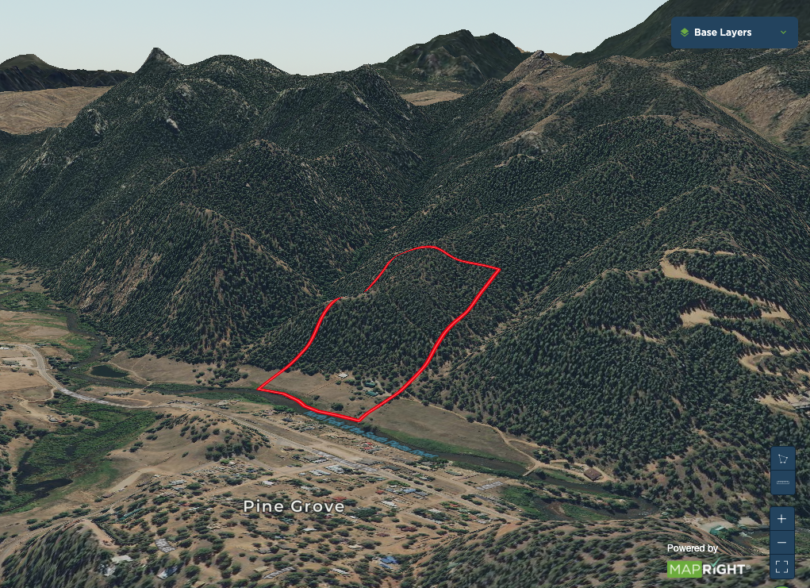 The Pines Retreat is located in Jefferson County just across the river from the mountain community of Pine, Colorado.  The property sets an an altitude of approximately 6750′ and is about 35 miles from the Denver metropolitan area.
Consisting of plus/minus 19.6 Acres zoned A2 within Jefferson County, Colorado; the property is just across the N. Fork of the South Platte river from the mountain community of Pine and backs to over 1.1 million acres of Pike National Forest.  The property has approximately 675′ of river frontage with boundaries anywhere from the middle of the river on the upriver end and crossing the river on the downriver end.
MapRight Interactive-zoom in/out and Hover over elements  or "View Full Screen" for additional information.  Use "3D" Button in lower right corner  and drag your mouse around while holding the control key for additional perspectives to rotate, tilt, zoom, etc.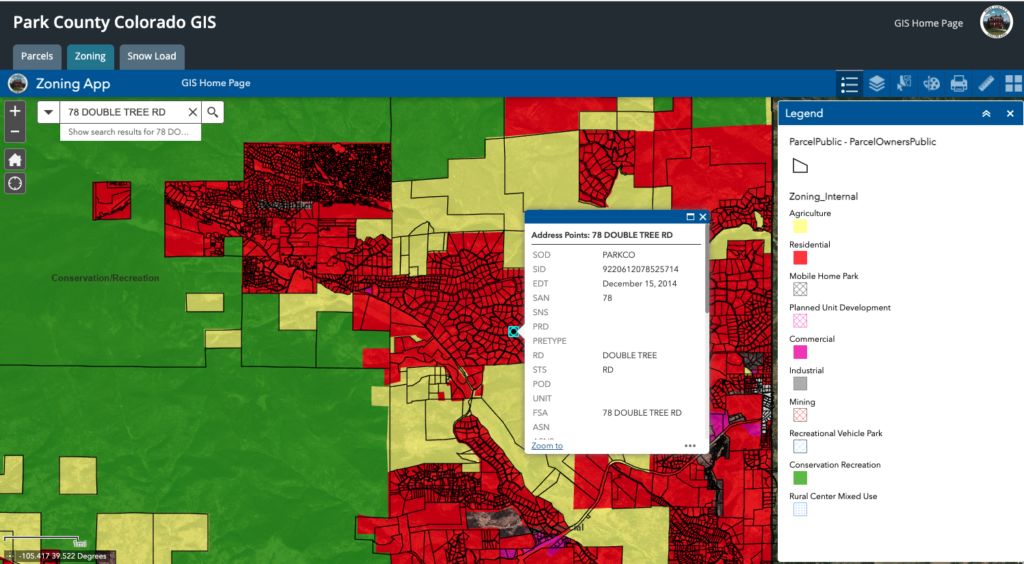 The lower portion of the property is cross fenced in to several pastures with strategic gates throughout.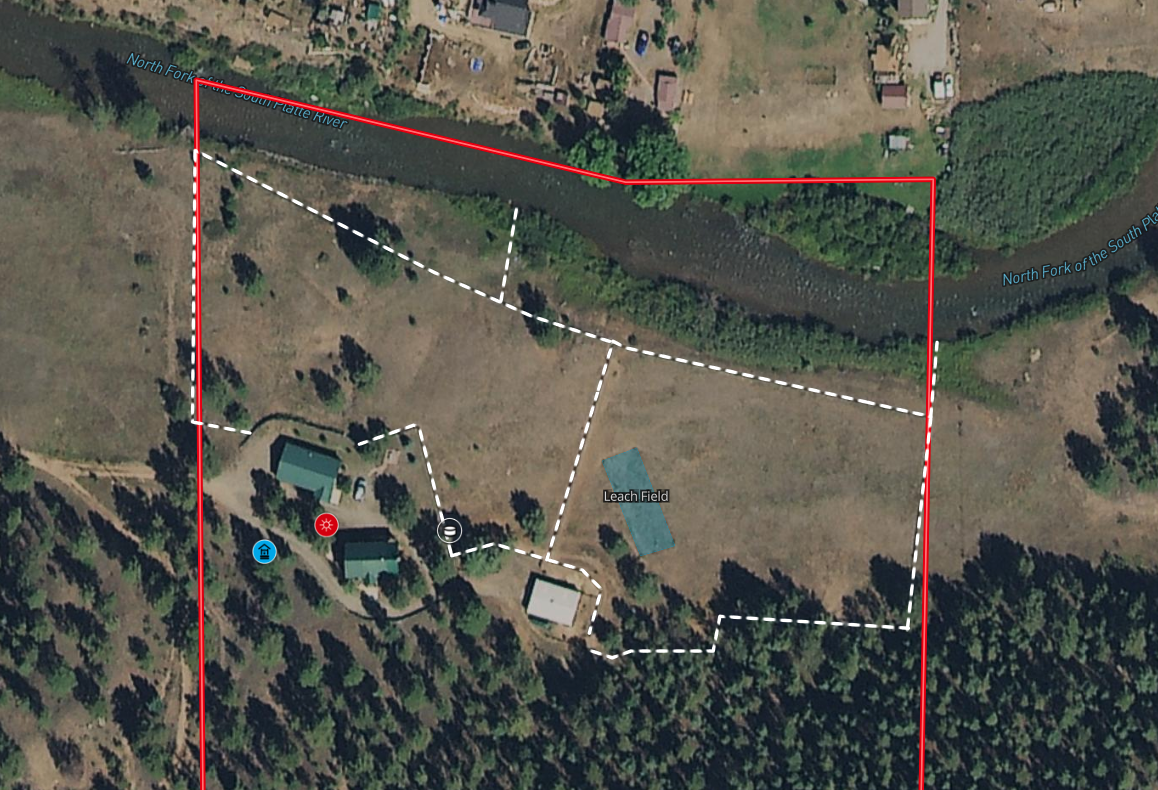 Trails directly from the property on to the adjacent national forest can be patched together to connect through to a whole trail network system including the Homestead Trail, Miller Gulch Trail, Strawberry Jack Trail (to Pine Valley Ranch Open Space), and Colorado Trail to name a few.  When in the interactive mapping above you can switch views to modern topo to view the myriad of trail systems throughout the area.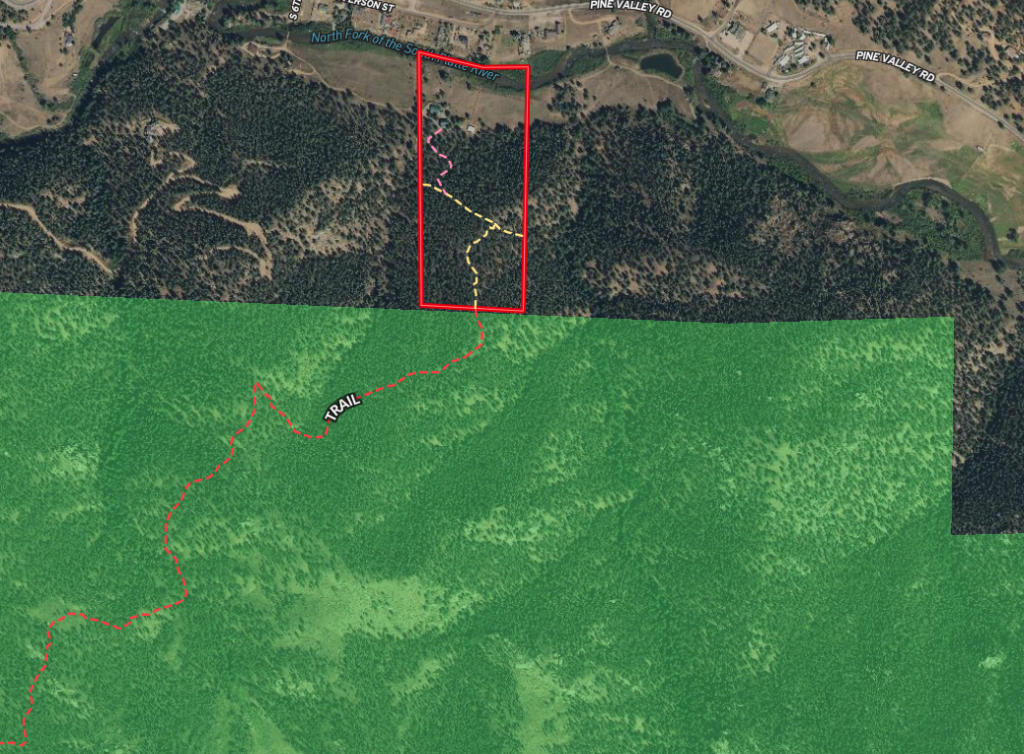 Follow the pages below for detailed information on different elements of the property!