Barn, Corrals & Pastures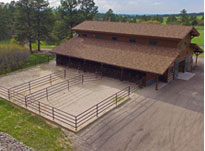 The Main 38'x69′ Barn is host to 5 custom interior stalls in addition to a wash/doctoring bay, tack room & office, hay storage, and tool room, and enjoys it's own laundry and bathroom.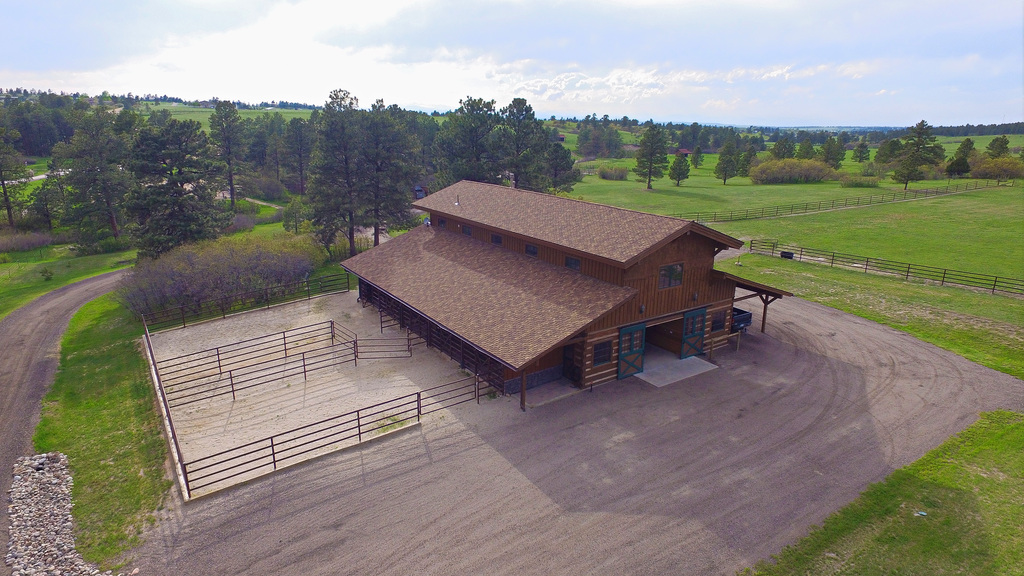 In addition to the stalls there are a wash/doctoring bay, tack room & office, hay storage, tool room with water storage, laundry room and bathroom.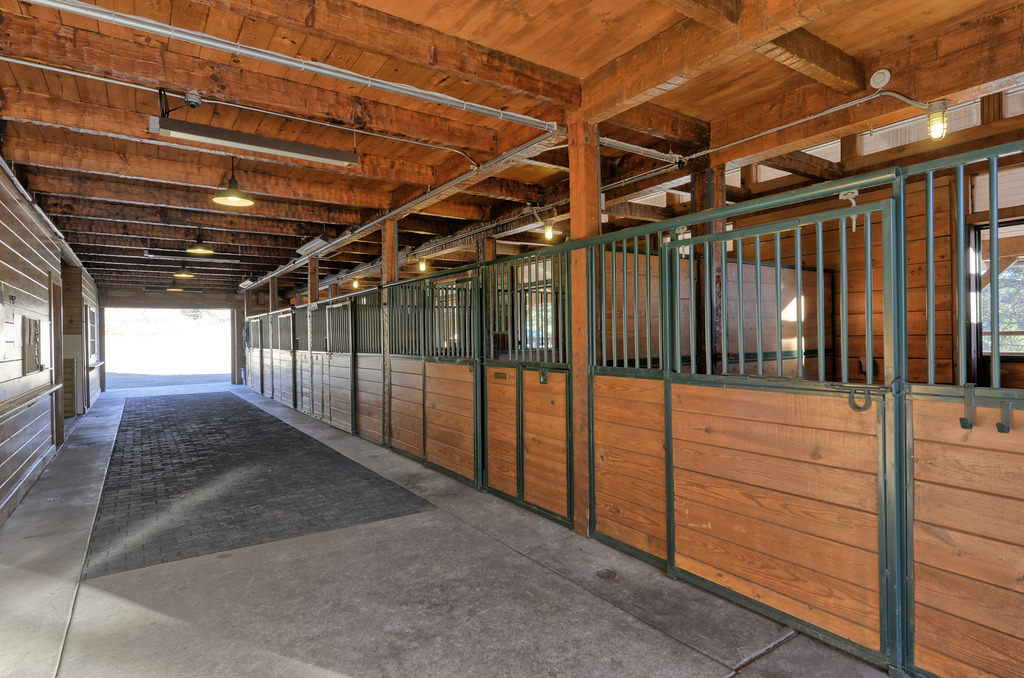 Rubber walkway tiles are strategically placed for reduced hard surface impact.
Quality Stablemaster stalls locally made have efficient features such as tip-out feeders, anti-slip matts, and each has access to Nelson all season waterers to streamline management and chores.
Each stall has openable access to the outside stalls with dutch doors for air or full doorway to allow in/out access to sand & rubber footing.
The outside areas are divided to allow for outdoor, under-roof, or full outdoor to 45′ deep turn outs.
The spacious tack room has plenty of room for storage as well as the barn-office with fridge and sink.  Additionally there is a full wash stall with drainage, water access, and doctoring storage.  The barn and stalls are fully sprinklered with 900 gallons of on demand storage.  Video monitoring is set up in select areas as well as a stall for foaling or monitoring a sick animal.
The fences of the Relentless Sierra are meticulously constructed and maintained.  The ranch has a mixture of heavy pipe fences and corrals and heavy 5 strand coated cable fencing.  Gates are thoughtfully placed for efficient partitioning and livestock and pasture management.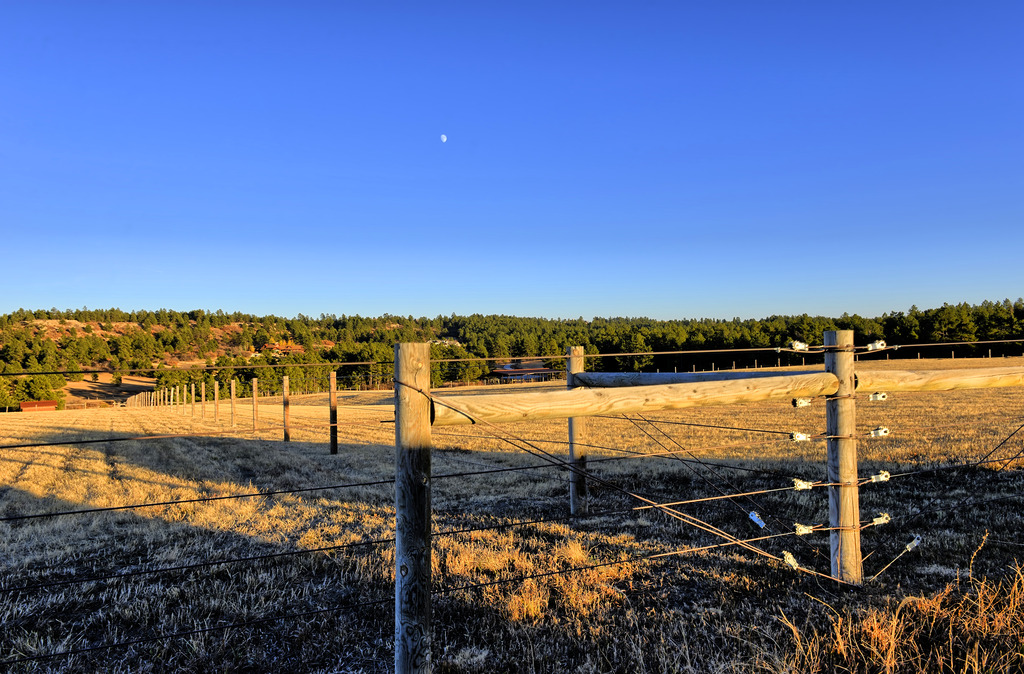 The 80'x180′ primary arena has 8″ of footing with a mixture of sand and rubber and is accessed from the pastures and stables through fenced alleyways.  A Priefert  4 compartment exerciser can be negotiated outside the sale.  A separate 100'x140′ training arena has the same footing and is equipped with a Pro Cutter system for cutting horse training.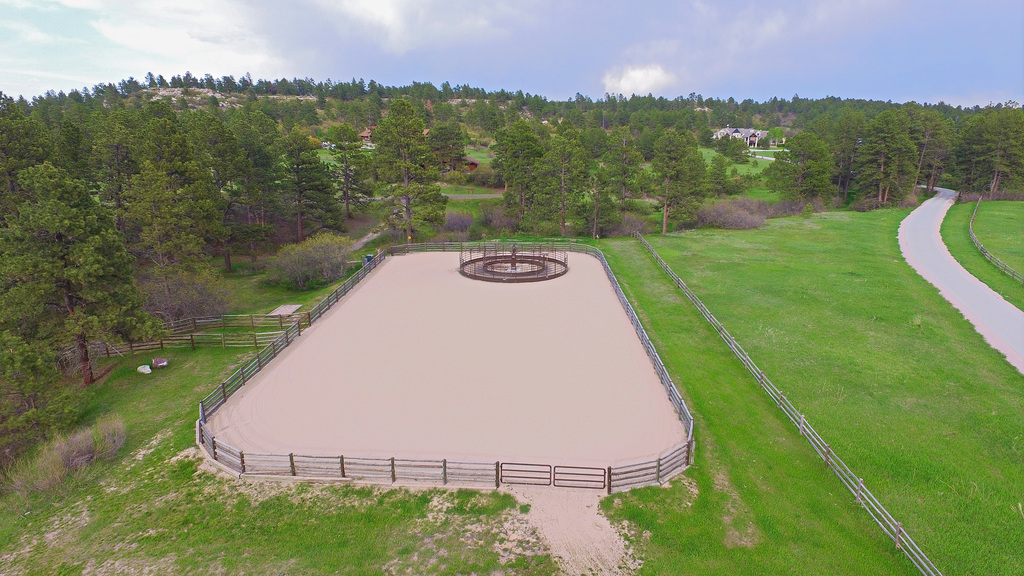 A 40'x40′ pasture shelter services 4 adjoining pastures with water, shade, and feeders.  3 19'x24′ loafing sheds provide shelter to additional pastures, and two of those are equiped with Nelson all season waterers.
The Ranch is Thoughtfully segregated in to 10 separate pastures of varying sizes.  Each Pasture has access to water, and all are connected with carefully planned travel pathways independently fenced for strategic livestock and pasture managment.