Guest Quarter & Shop/Kennels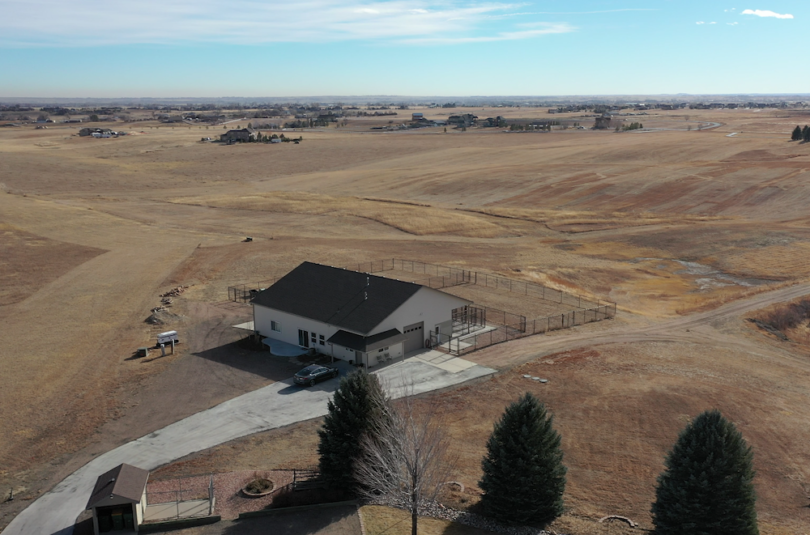 Setting to the side from the Main House is a 1984 square foot Shop/Garage with a  kitchen area, bathroom and possible guest quarters.
The finished area of the building encompasses about 806 square feet and features a full kitchenette & Dinette, & full bathroom with laundry.  The easternmost end of the finished side of the building has a large 13 1/2  x 8 1/2 storage area which also has a large 9 X 8′ overhead door from the outside.
Take the interactive Matterport tour below to explore the guest apartment!
It should be noted that the shop building may be eligible to be utilized as an Accessory Dwelling Unit under the Larimer County guidelines.  Detailed information for these options can be found in Article 3.4.5. of the Land Use Code (page 99).  Current usage of the space may be limited by Land Use and Building Code Affidavit by previous owners in 2011 (see documents section).
The shop side of the building has large 10 X 10′ overhead doors on either end for pull through access, a mudroom/office entry from the south, and is currently set up with a high quality kennel system with 7 indoor cages that connect through to independent outdoor runs via closable dog doors.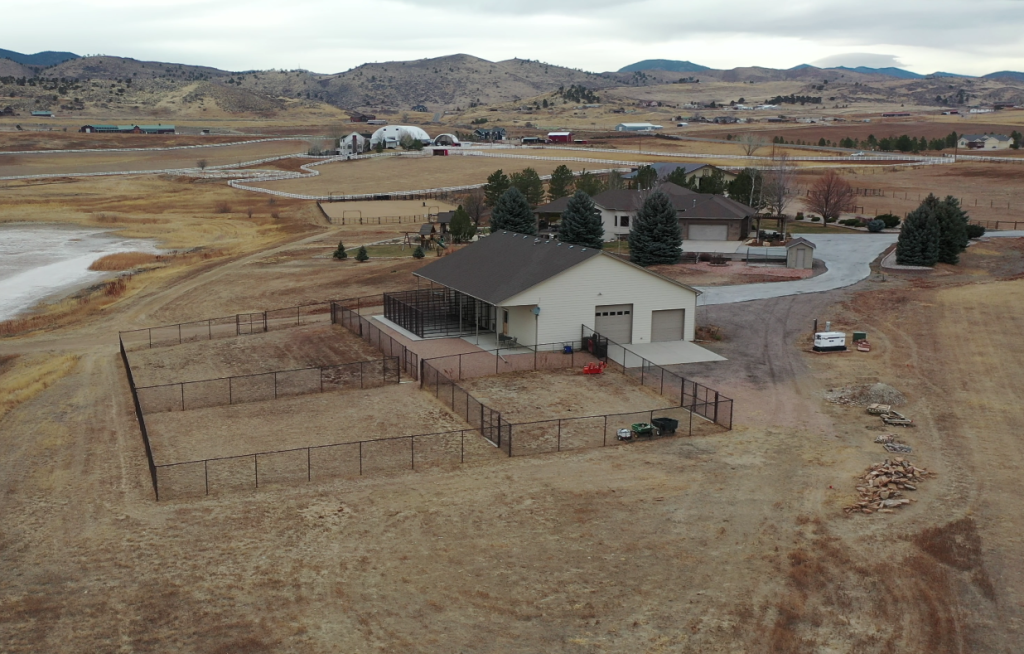 The exterior of the kennel side of the building has been thoughtfully arranged with several larger independent fenced enclosures for larger run and play areas; all with strategic gate management to open or close areas from one another.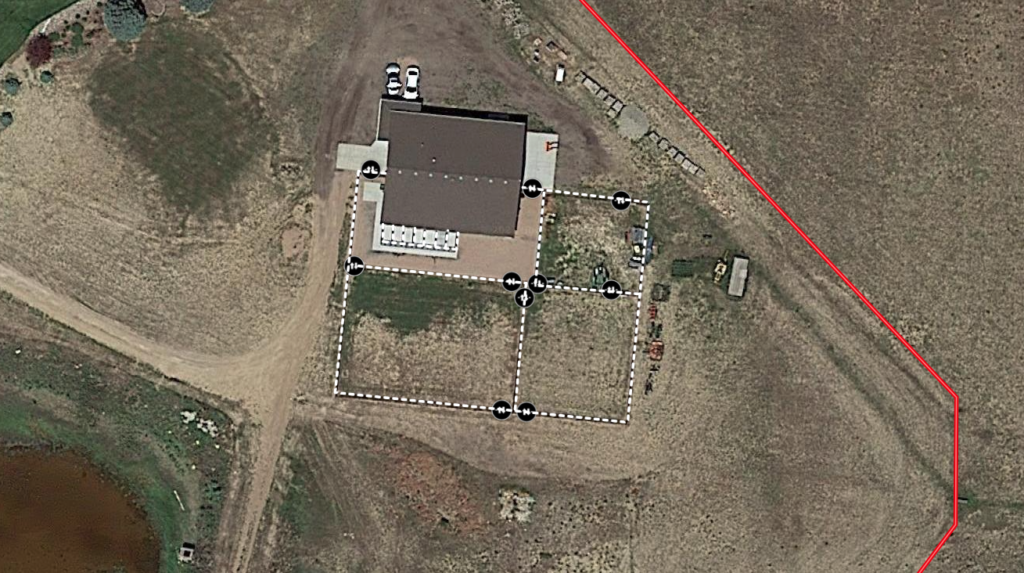 Follow the pages below for detailed information on different elements of the property!