Property Details & Maps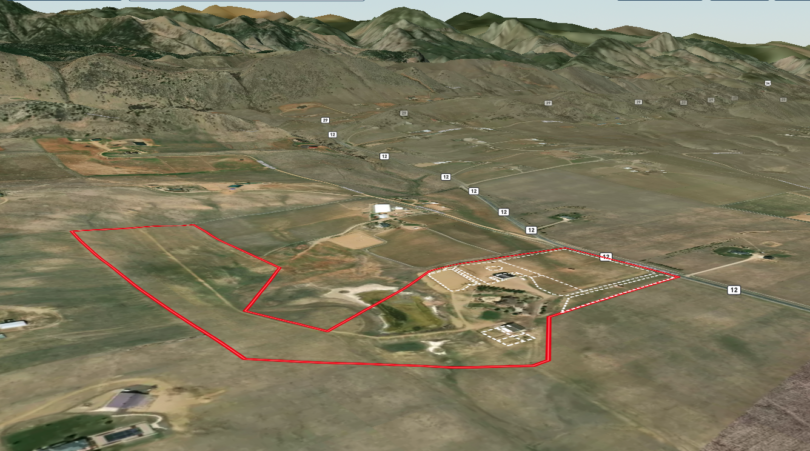 The ranch is located in Larimer County right at what might be considered the border between the communities of Loveland and Berthoud Colorado.  Setting at an altitude of approximately 5260′, the property is a quick 15 minutes from downtown Loveland; less than 50 miles north of the Denver metropolitan area, and less than 30 miles from the mountain community of Estes Park; the gateway to Rocky Mountain National Park.
Consisting of approximately 40.26 Acres zoned RR2 within Larimer County, Colorado; the property consists of rolling grassland with expansive views in all directions.  About 2/3rds of an approximately 3 3/4 acre seasonal pond lie upon the property that can be a lasting and robust wetland in the wet years attracting a variety of wildlife, waterfowl and other birds.
MapRight Interactive-zoom in/out and Hover over elements  or "View Full Screen" for additional information.  Use "3D" Button in lower right corner  and drag your mouse around while holding the control key for additional perspectives to rotate, tilt, zoom, etc.
The equestrian facilities are well supported by a thoughtfully planned network of pastures and paddocks; each supported with the infrastructure of strategic gate management and full water access via hydrants and automatic waterers.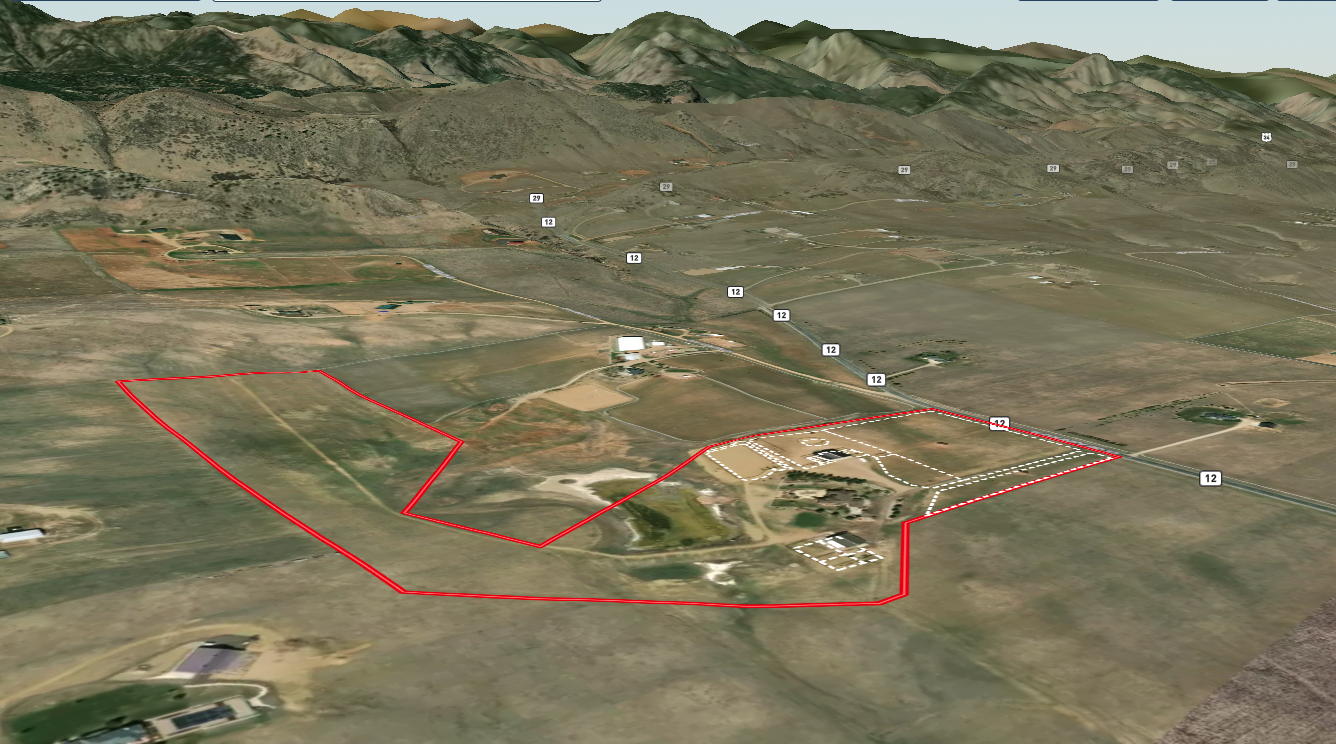 Public Lands Map
The area is surrounded by a myriad of regional, state & national parks, county open spaces, lakes, and national forest lands.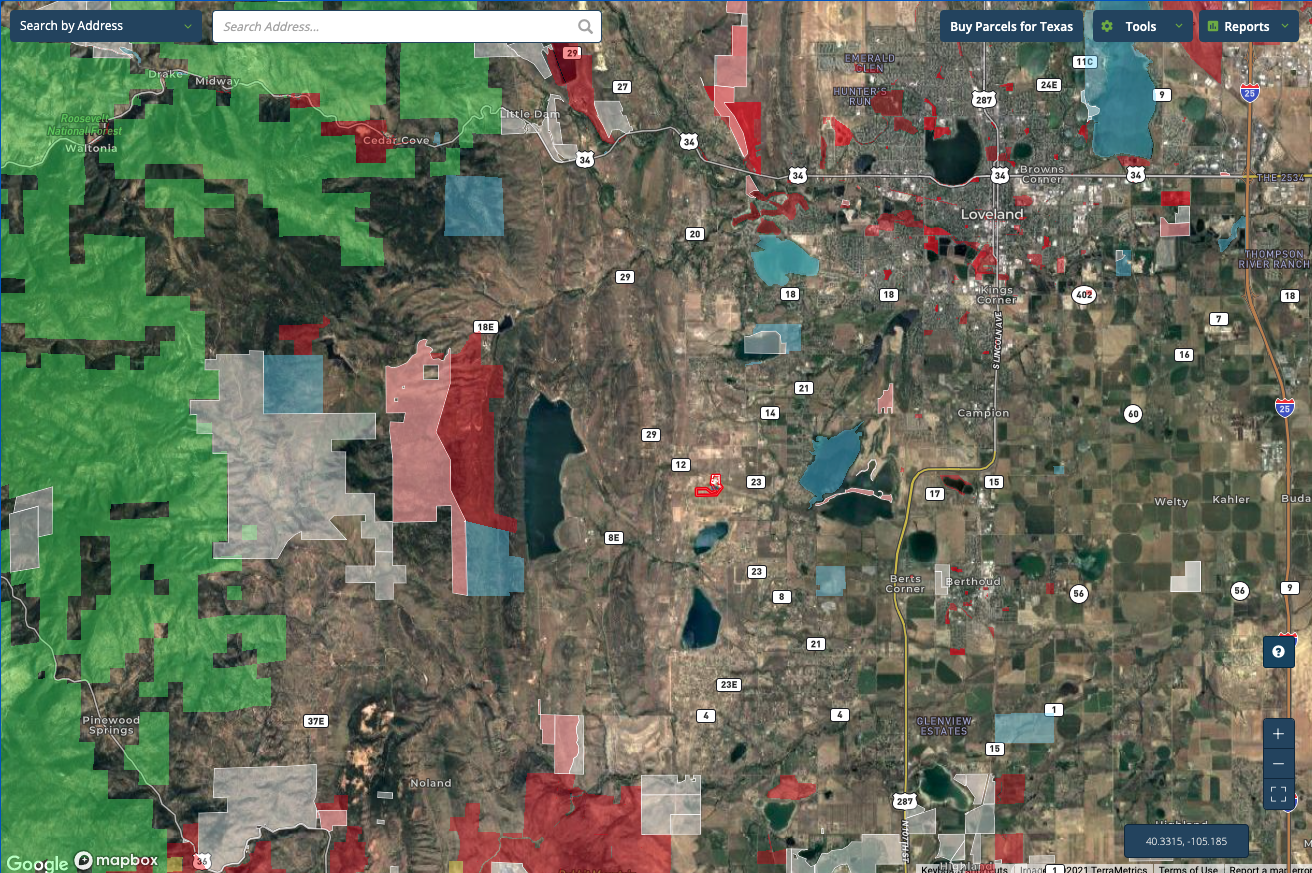 Follow the pages below for detailed information on different elements of the property!