Soda Creek Ranch – Barn & Facilities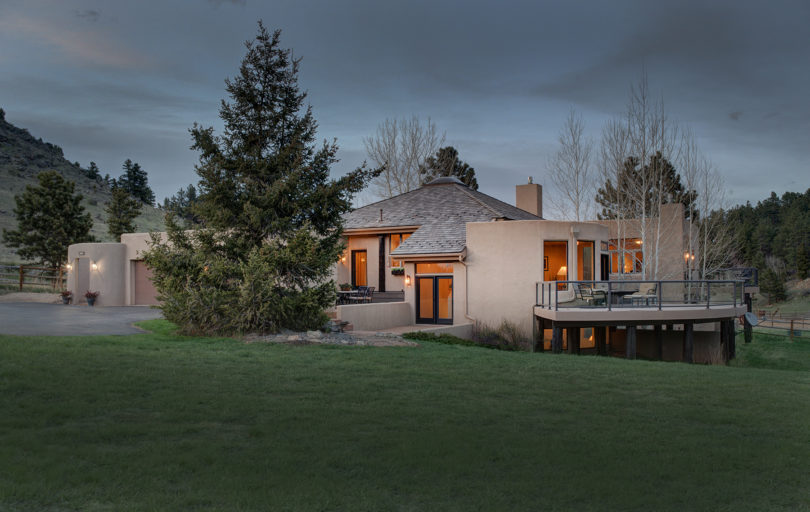 The 2124 sq ft barn was added to the property matching the architectural style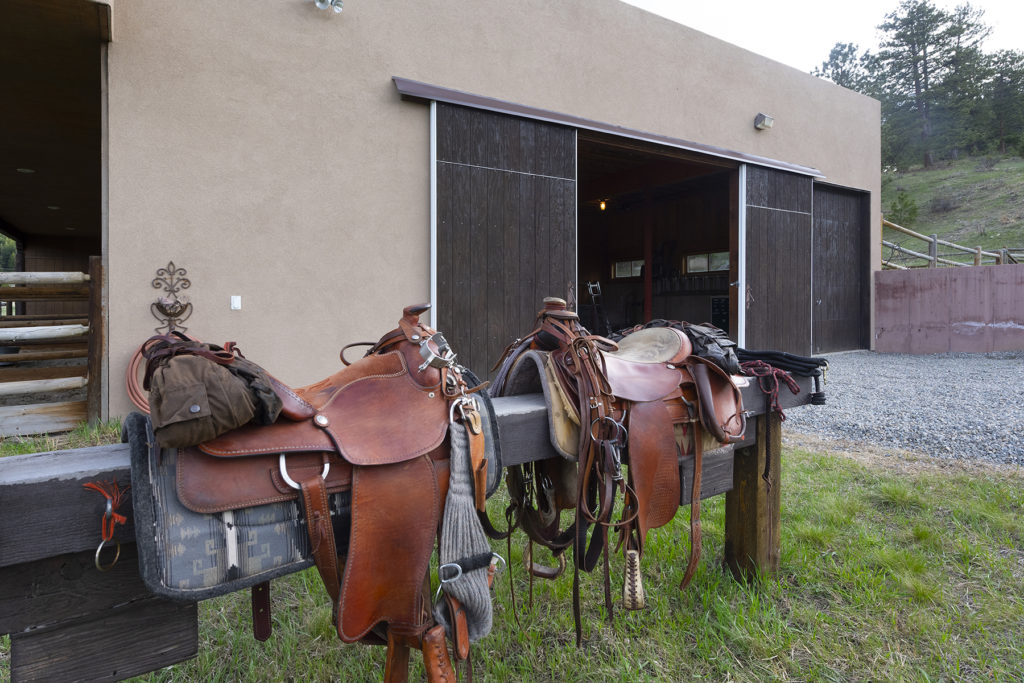 The property may house up to 4 horses per the subdivision guidelines of 1 horse/2.5 acres.  The larger barn fenced pasture of roughly 10.5 acres has full water access via soda creek as well as fed by hydrant at the barn.  The smaller roughly .7 acre fenced pasture opposite the residence is fed by hydrant at the home.  Two neighboring properties also have equestrian elements.
4 interior stalls have been custom fitted with Classic Equine Equipment panels including half grill sliding doors with yolk openings to the interior center aisle and full wood dutch doors to each stall's run.  Each stall is equipped with a Nelson heated automatic waterer, and two stalls share a removable panel to open up for a larger foaling stall.
The widedrive-through center aisle has full size doors at either end and ample room to move
The tack room and office is outfitted with storage cabinets as well as hot & cold water which also serves the full interior wash bay.  A separate hay and equipment storage bay sets just outside the back-side of the barn.
The property's household well is augmented for stock water usage through water rights attained by the HOA and distributed among the properties (see water rights within documents section).
Follow the pages below for detailed information on different elements of the property!