Starr Peak Ranch – Indoor Arena & Facilities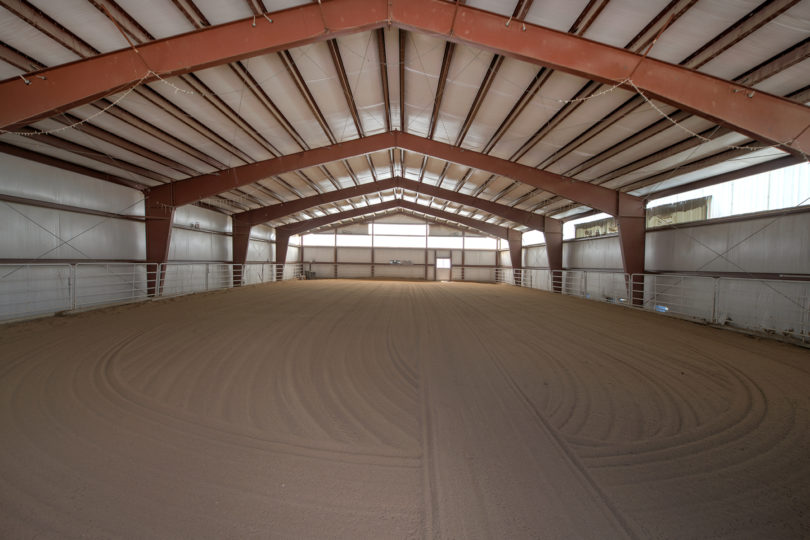 The 6000 sq ft Indoor Riding Arena is one of the crown jewels supporting the equestrian resources of the Starr Peak Ranch!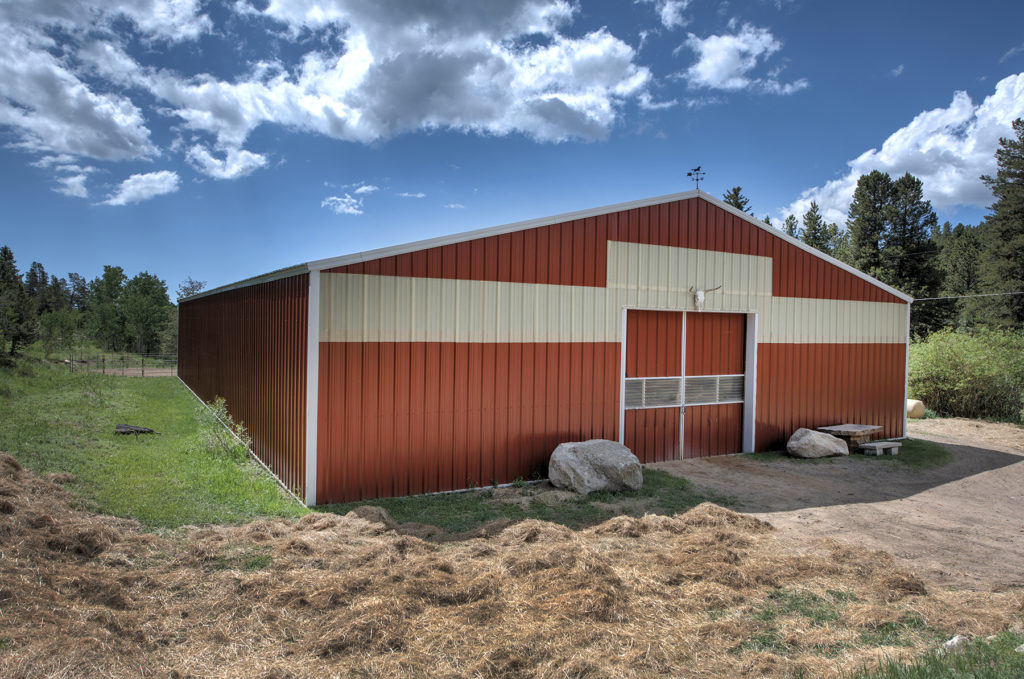 The 60′ X 100″ steel building is fully insulated and heated.  High grade sand footing has been regularly maintained and is periodically treated with mag chloride flakes to maintain it's texture and consistency as well as provide dust control  for an exceptional indoor riding experience.
Numerous additional outbuildings support the equestrian elements of the ranch including: 10'x12′ Owners Tack, 10'x12′ Guest Tack, 8'x12′ Guest Tack, 10'x12′ Grain & Feed Storage,  2 Sided open Hay Storage Pole Barn, 20'x40′ Quonset Steel Hay Storage
The outdoor stables consist of a 40'x14′ 4 stall loafing shed with panel pens & a 20'x14′ 3 stall loafing shed with panel pens.  Additionally the smaller feeding paddock and small paddock both have loafing shelters within as does the small doctoring pen adjacent to the tack sheds.  Although the property has hosted more horses at times, it has a very comfortable carrying capacity of 14 full-time horses.  Each of the structures has power and lighting provided within.  The large paddock and smaller one adjacent are both served by automatic/heated waterers, and multiple hydrants are available to service water to the remaining areas.
Rounding out the equestrian amenities are the 120'x65′ outdoor arena with excellent sand footing and pipe fencing as well as the 50′ round pen behind the indoor arena.
Follow the pages below for detailed information on different elements of the property!