Property Details & Maps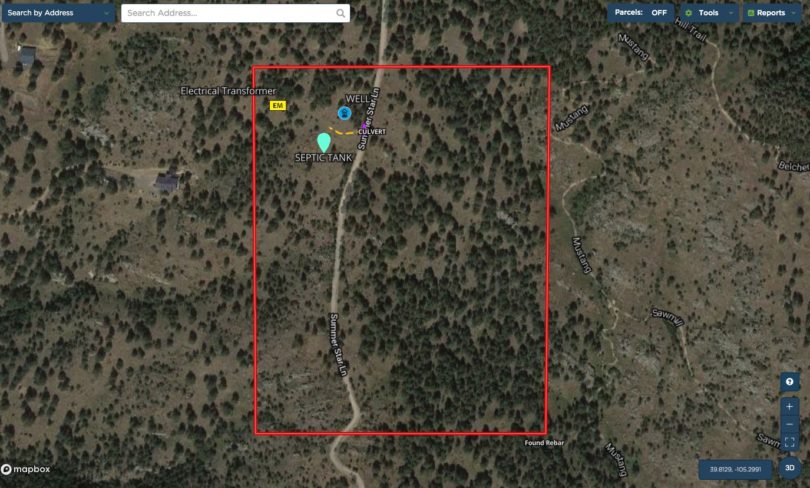 The property lies within a very desirable area off of Crawford Gulch known as Belcher Hill and along the west access to White Ranch Park.  Just 11 miles from downtown Golden, the property has quick, year-round access to all of the amenities of the greater Denver metro and front range areas.  Surrounded by mountain residential properties, ranches, and public lands, the setting is a rocky mountain classic.  Golden Gate Canyon State Park just 4 miles up the road is a recreational destination for outdoor enthusiasts.
Use the MapRight Interactive mapping below to zoom in/out and Hover over elements  or "View Full Screen" for additional information.  Use "3D" Button in upper left  and drag "N" around compass for additional perspectives.
Note the locations of the septic improvements, well, and power transformer for an anticipated build site; however other build sites could be pursued.
(Note access permitted by appointment only and must be accompanied by Broker)
Access to the property is gained through a gate and via an easement through the adjoining 35 acre parcel to the north off of Belcher Hill Rd.  The shared driveway services 3, 35 acre parcels with the sale property being the centermost.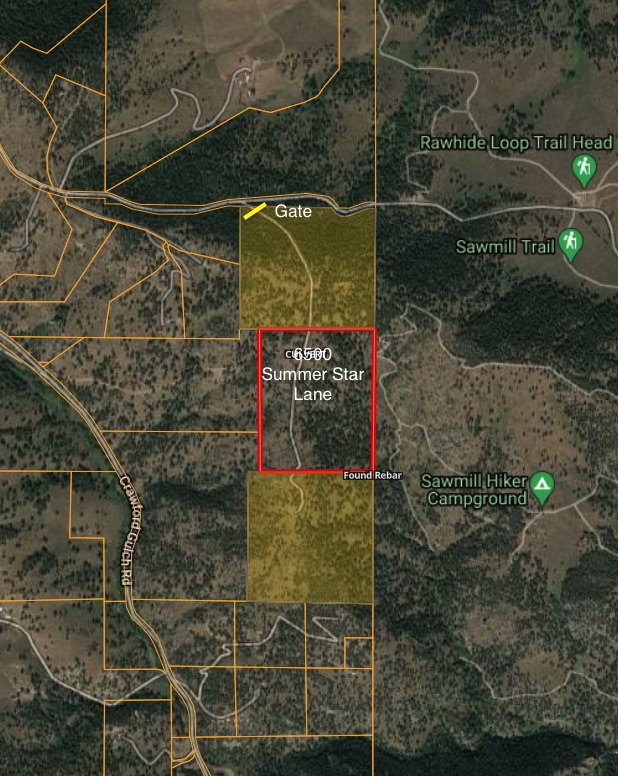 The property is desirably located in an area of larger private parcels and surrounded by public land holdings providing large buffers of undeveloped land, views, and access to multitudes of recreational opportunities.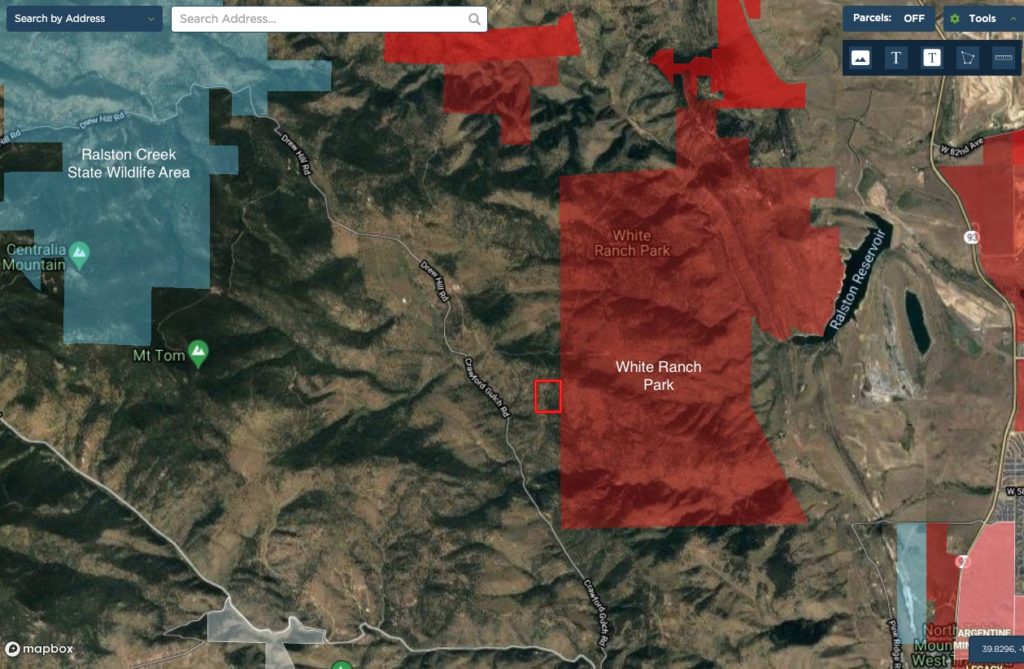 Follow the pages below for detailed information on different elements of the property!