Property Location and Maps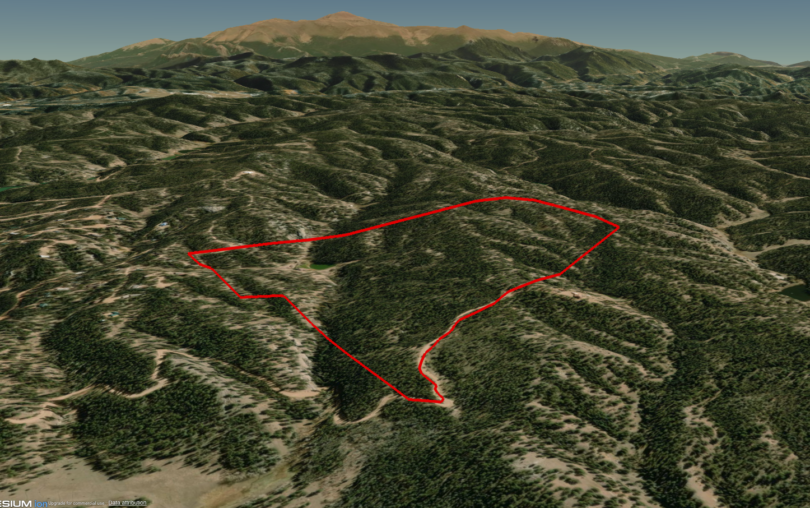 Woodland Park – Divide – Florissant, Colorado
The property is a quick 13 miles out of the flourishing mountain community of Woodland Park, where a wide variety of dining and shopping opportunities are available.  Colorado Springs is 30 miles to the east and the Colorado Springs airport lies within an hour's drive.  Nearby Pike National Forest surrounds the area providing thousands of acres of public lands for those seeking access to additional recreational opportunities off the ranch.  Mueller State Park has over 5000 acres of beautiful landscape that is home to abundant wildlife.  The historic town of Cripple Creek offers visitors looking for casinos an option just over a half hour's drive.  Just a few minutes up the road, the Florissant Fossil Beds National Monument boasts one of the richest and most diverse fossil deposits in the world.
Use the MapRight Interactive mapping below to zoom in/out and Hover over elements  or "View Full Screen" for additional information.  Use "3D" Button in upper left  and drag "N" around compass for additional perspectives.
The property is a compilation of several parcels that have been assembled to form the total ranch; creating a buffer area around the main and guest houses and providing privacy for the ranch as well as an expansive area to enjoy hiking, biking, 4 wheeling, or any activities the heart desires.  The main 112.3 acre parcel is zoned A-1 within Teller County.  An additional adjacent 70.01 acres are a cumulation of parcels 4&5 within Hidden Forest Ranch subdivision and can be accessed via the two-track trail system from the main ranch or via their own access.  These parcels could be developed independently or sold separately and are held under their own parcel id.   A stand-alone 2 acres are located at the entrance gate to the area and also held separately under it's own parcel id.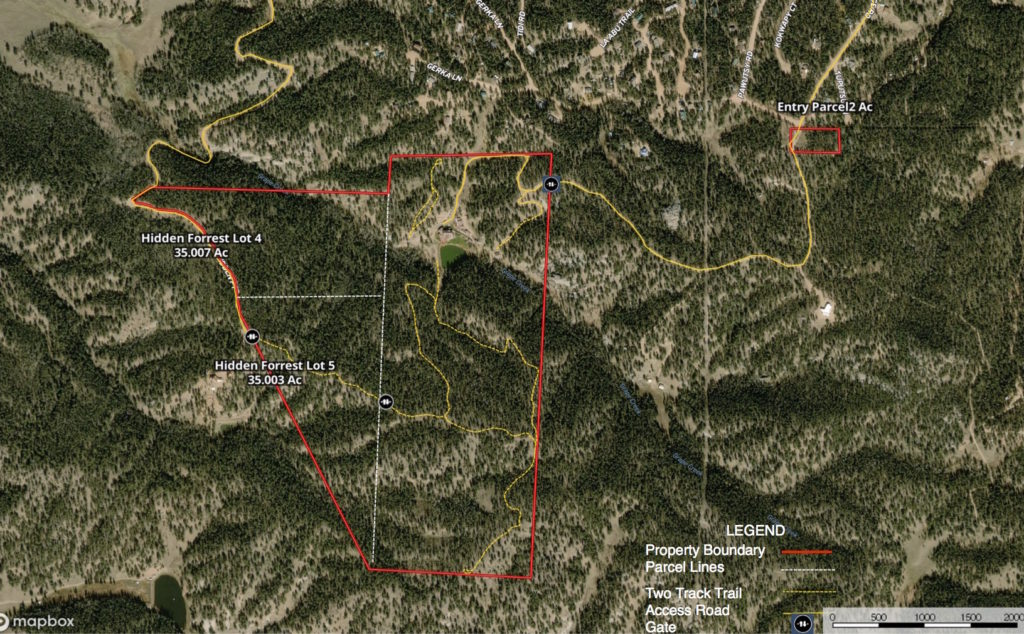 Located within the Pikes Peak Region of the State, the fourteener (mountains over 14,000 ft) is a popular destination and one of few in the state that can be driven to the top.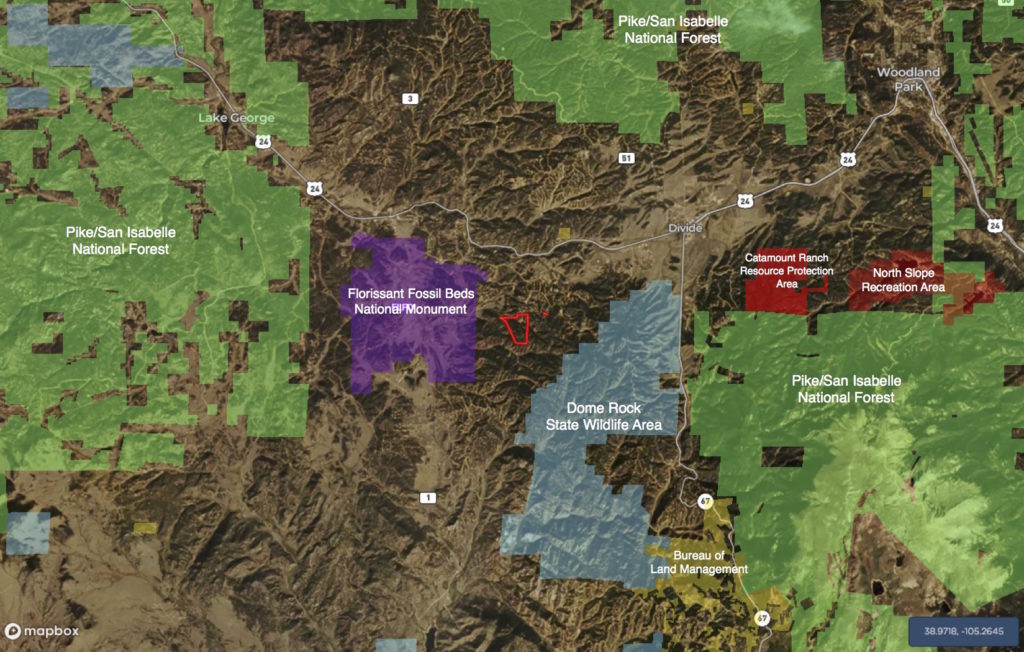 Follow the pages below for detailed information on different elements of the property!