Entertainment Amenities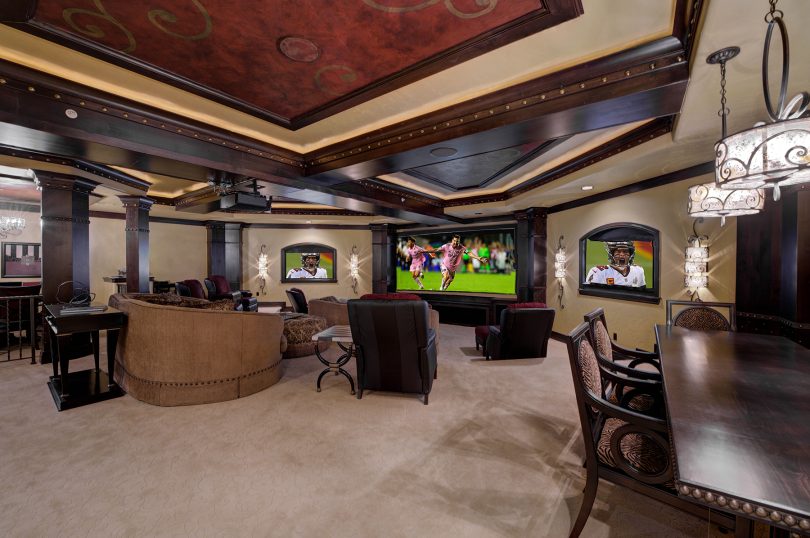 Among the most desirable features of the home are the multitudes of places to spend time, entertain & enjoy.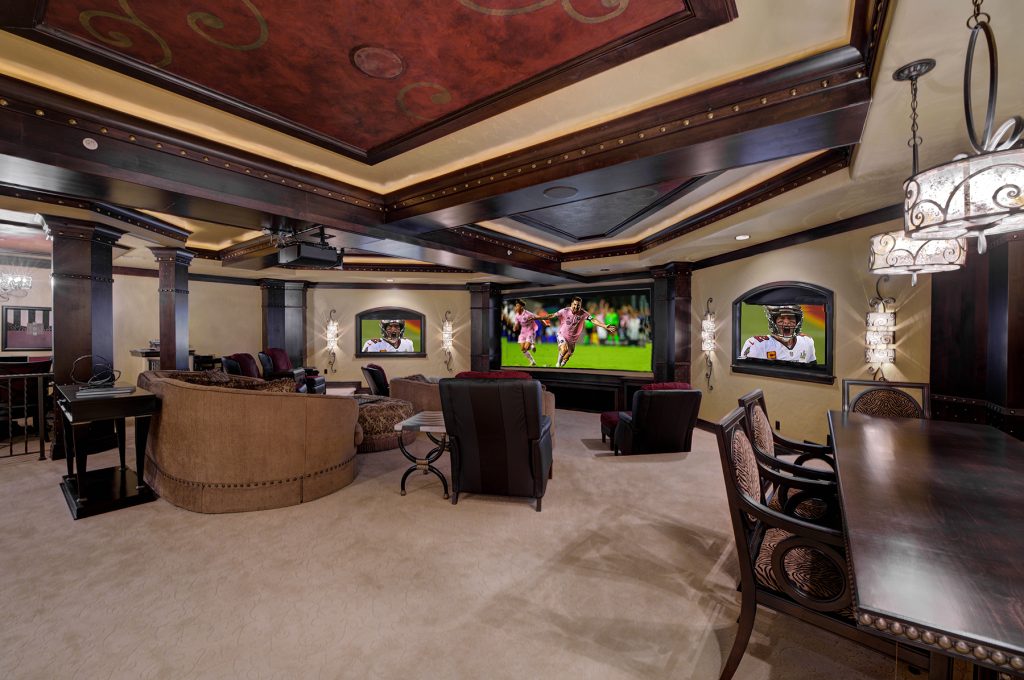 Home Theater, Sports and Game Lounge
A magnificent place to gather and watch sporting events or movies; or to have in the background while enjoying cards or other table games.  A large projection screen sets as the centerpiece bordered by smaller screens to either side and an addition screen at the poker table.
The bottom of the grand staircase opens to wonderful and spacious great room arranged to entertain, enjoy music and relax!  With a complete wet bar, sitting lounge to the the side, table shuffleboard and view of the stage.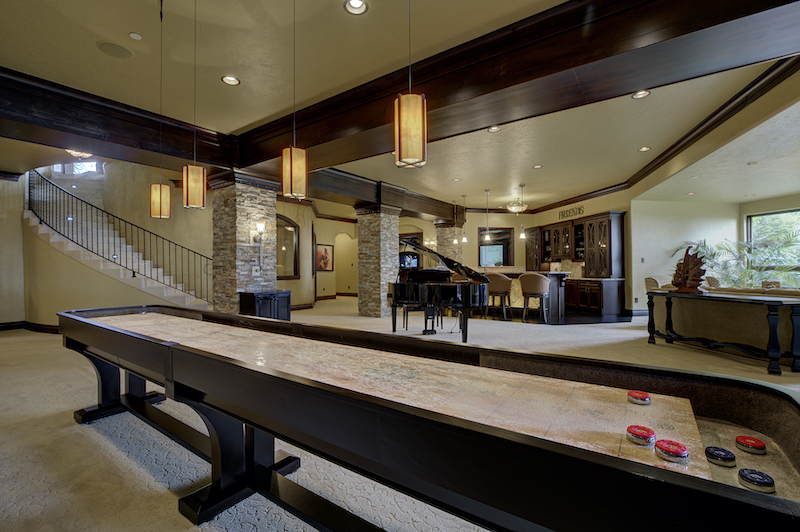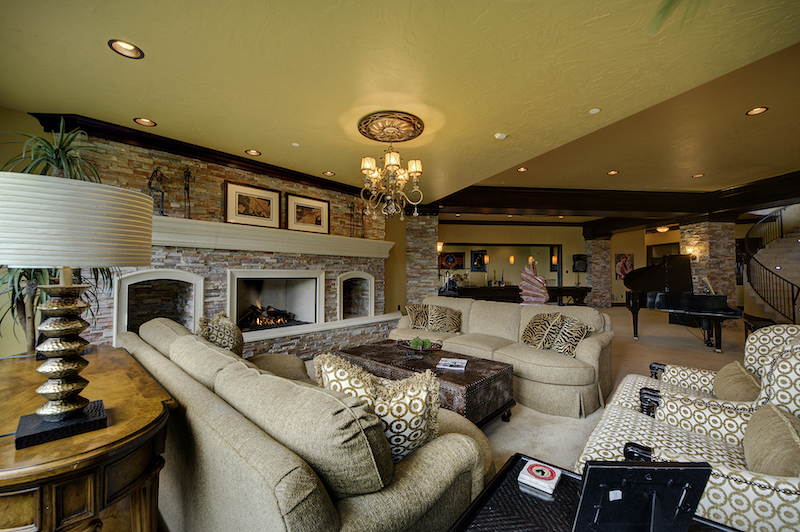 Center Stage
A unique feature built in to the downstairs is a stage to host live entertainment or for recording sessions.  Visible from throughout the great room and bar, the room can also be isolated with a set of glass accordion door panels (not currently in place).  A sound control room is positioned off the side.
This whole space which also opens to the downstairs patio areas had been appropriated as a 5th bed and bath suite within the original designs of the home and could presumably be reclaimed for that purpose if desired.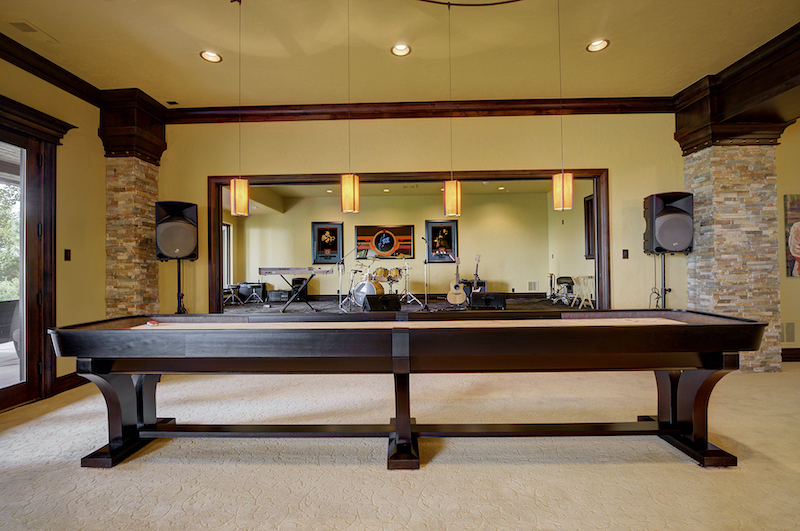 A Wine Lovers Dream!  Climate & Temperature Controlled Wine Storage & Tasting Room.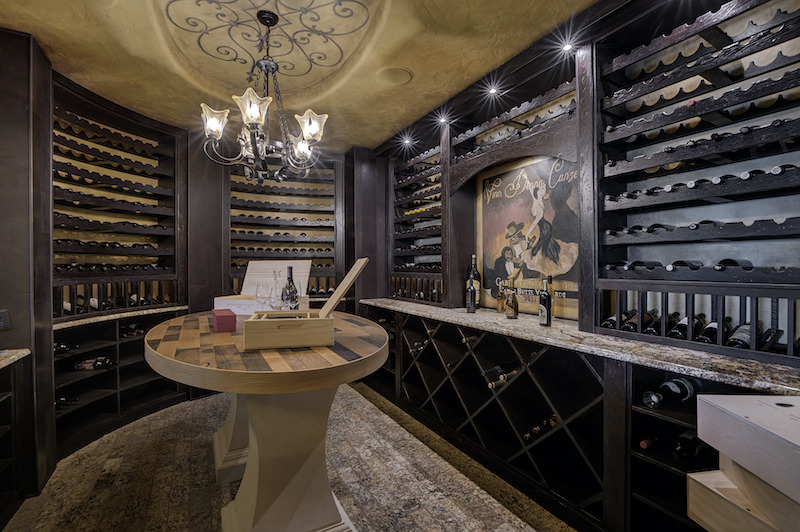 Spacious Exercise Room with Multiple Screens.
The Downstairs Entertainment Areas are further supported by a Pair of Powder Rooms.
Follow the pages below for detailed information on different elements of the property!