Property Details & Maps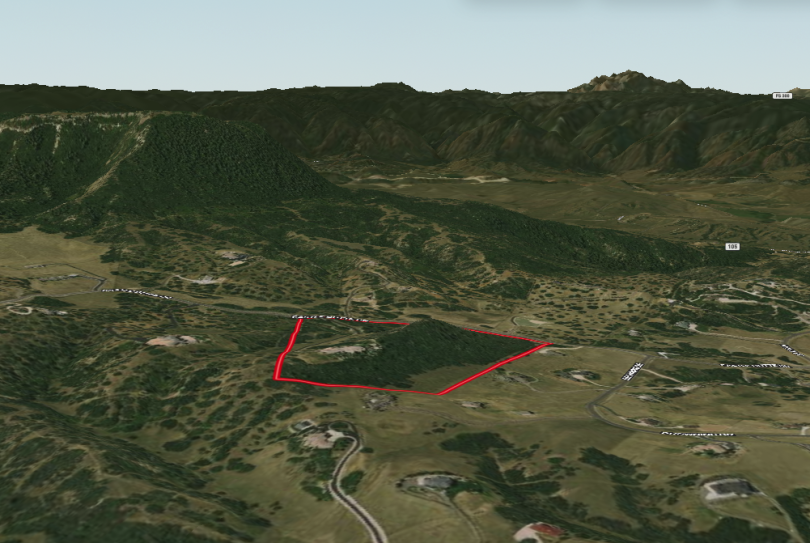 The property is located in Douglas County just southwest of the community of Castle Rock, Colorado.  Setting at an altitude of approximately 5260′, the property is a quick 15 minutes from downtown Castle Rock; less than 30 miles south of the Denver metropolitan area, or just over 30 miles north of downtown Colorado Springs.
Approximately 35 Acres zoned as Planned Development within Douglas County, Colorado; the property consists of rolling grasses and oak scrub with expansive views in all directions.  The home sets upon a ridge overlooking Dawson Butte and the mountains to the  southwest and west, up the front range to the north, out to the plains to the east, and back along the front range towards the Palmer Divide to the south.  Although the estate does not currently have any equestrian elements upon it, there is ample space to develop them if desired.
MapRight Interactive-zoom in/out and Hover over elements  or "View Full Screen" for additional information.  Use "3D" Button in lower right corner  and drag your mouse around while holding the control key for additional perspectives to rotate, tilt, zoom, etc.
Community Boundaries & Adjacent Trails Map
Keene Ranch lies adjacent to the Dawson Butte Ranch Open Space and the broader area is surrounded by a myriad of regional & state parks, county open spaces, and national forest lands.  The community (red dashed perimeter) has its own pedestrian and equestrian trail network (white dashed lines) that intertwines throughout and can be connected though to the open space trail system (yellow dashed lines)
Follow the pages below for detailed information on different elements of the property!