Wapiti Woods – Improvements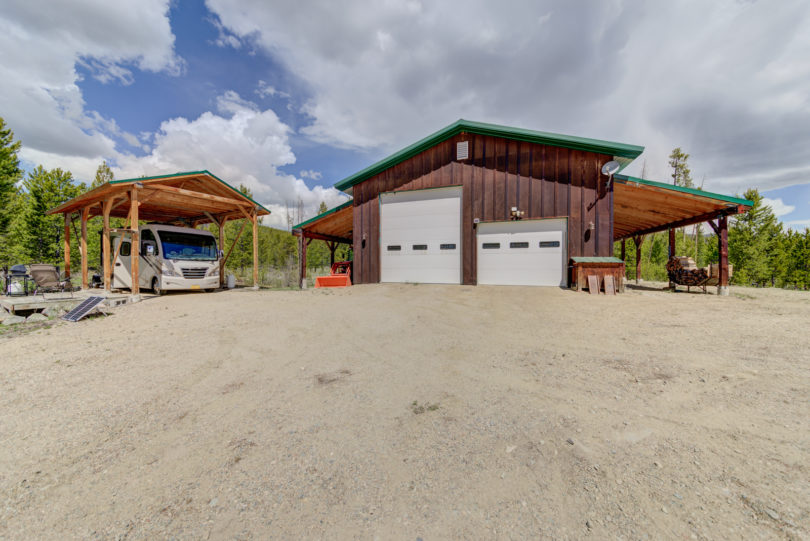 The +- 33″x35′ Shop/Barn was built in 2001 with flexibility in mind.  Currently partitioned in to several spaces, the partitions could be removed to create one big space if preferred.  The existing oversized 12'x13′ overhead door can accommodate a sizable RV indoors or other equipment.  Additionally, the other 10'x8′ overhead door was framed with a 13′ header should someone wish to expand the access height.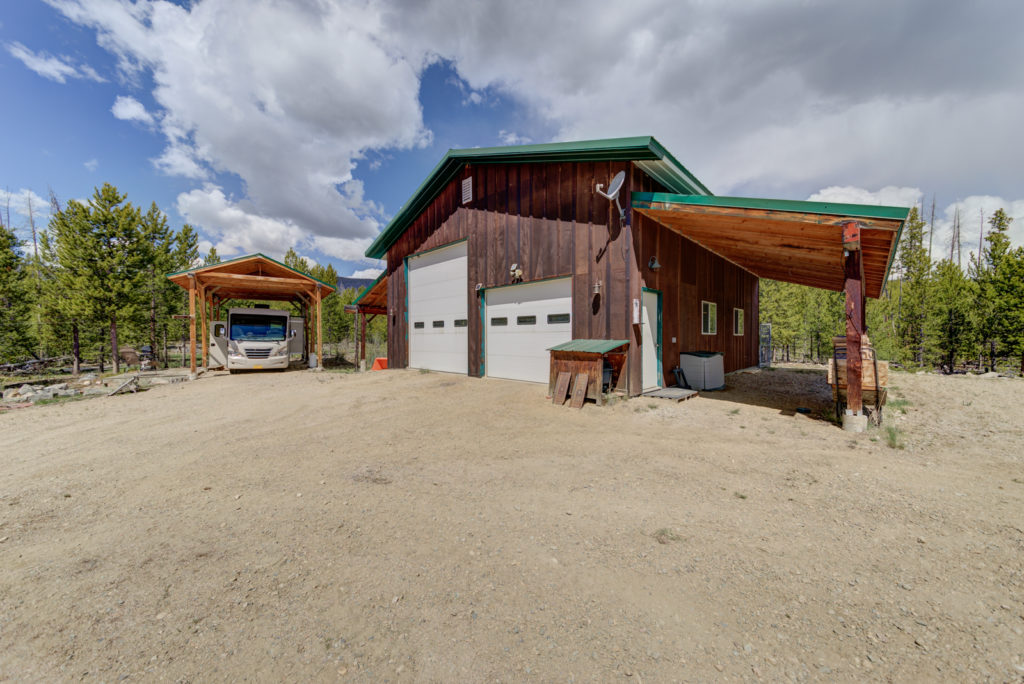 Shed roofs to either side extend 10′ allowing storage of vehicles, boats, equipment and materials.  An additional 30×15 RV canopy provides more sheltered storage.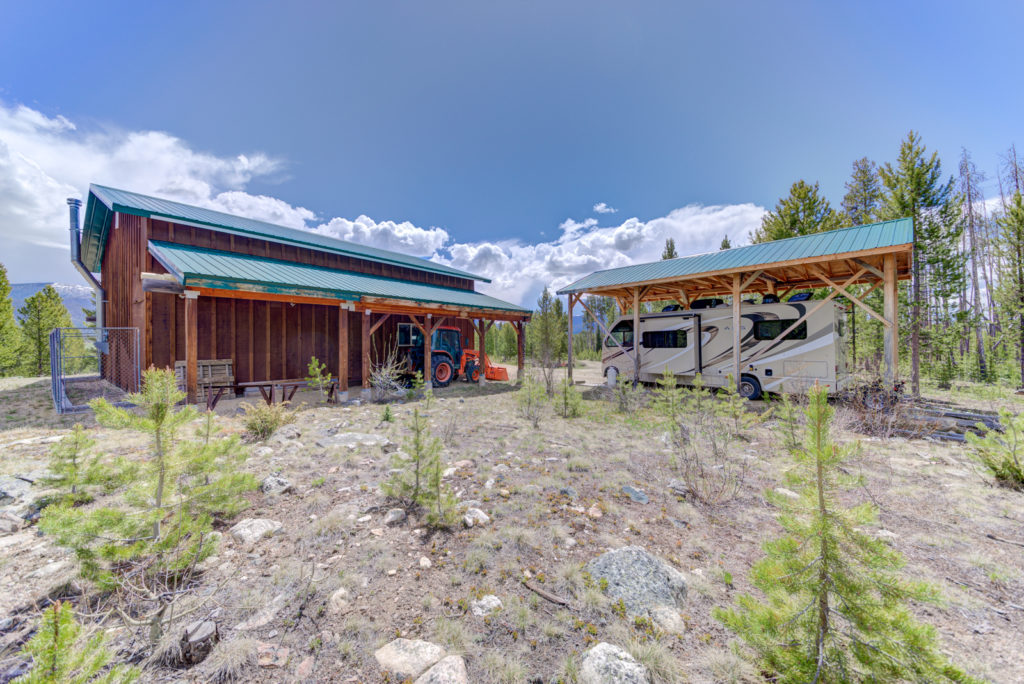 The perimeter walls and ceilings are fully insulated and the current configuration has a sizable loft creating additional storage or work space.  Power to the building is supplied by a 5.5KVA Honda generator.  There are no plumbing utilities within the shop other than a large floor drain/trap plumbed to a dry well.
The foundation and fireplace still exist on the site from the 1913 homestead cabin of the original large ranch, which is now the Winding River Ranch wedding venue.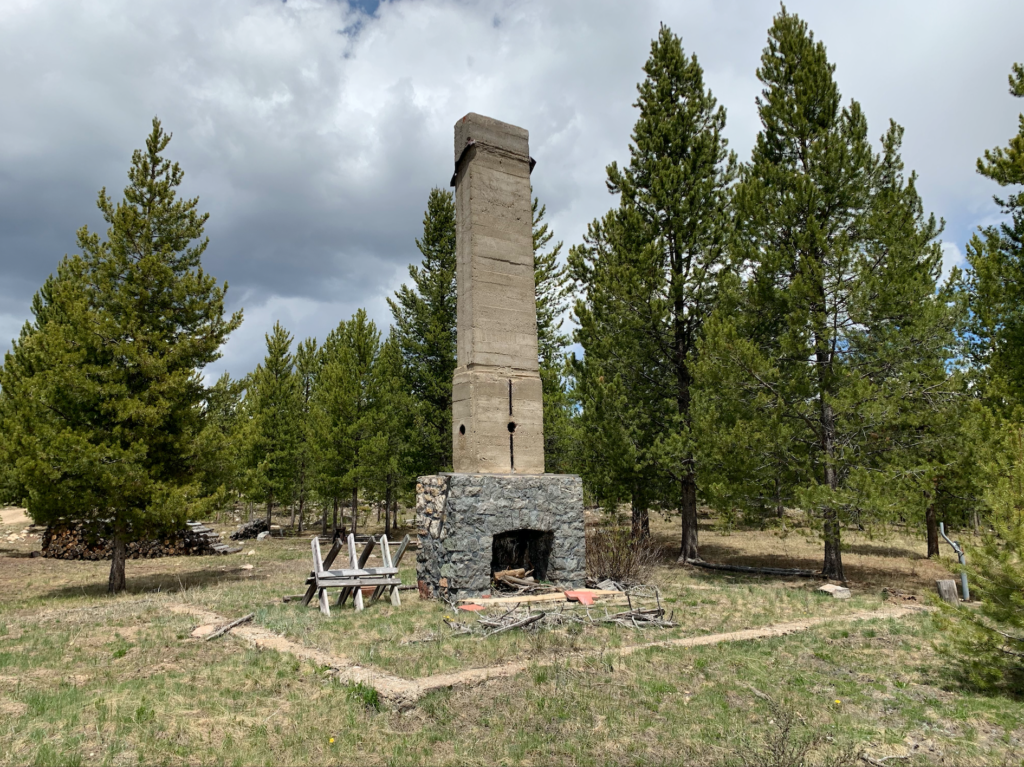 9 pallets of moss rock stone and various log stacks wall logs and fence logs can be put to use.
Follow the pages below for detailed information on different elements of the property!